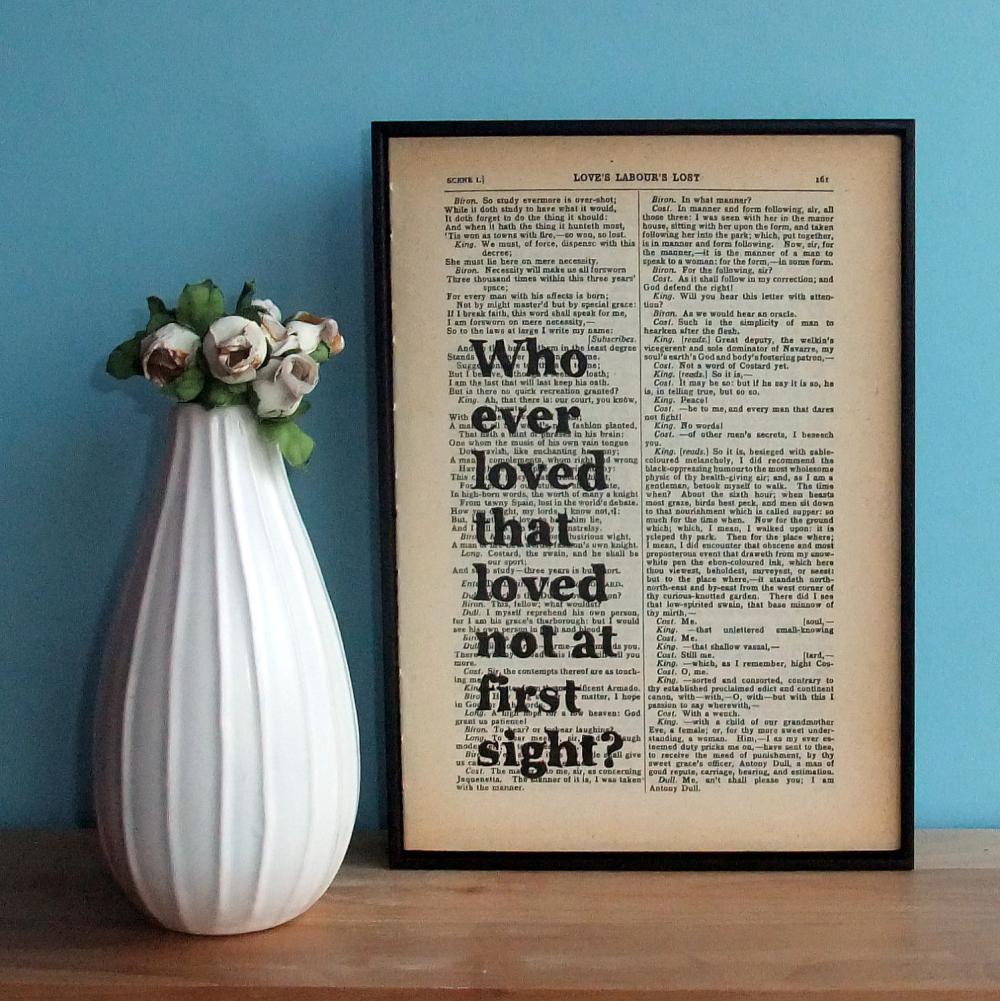 Description:
Typographic art featuring a romantic quote printed onto a page from a vintage copy of the Complete Works of Shakespeare. Shakespeare used this line originally by Christopher Marlowe in his play As You Like It.
"Who ever loved that loved not at first sight?"
The page has been framed in a chunky black block frame. The frame stands up on its own or hangs on the wall – it's perfect for shelves and mantelpieces. There's no glass so they are easy to send as gifts and you can feel the lovely old book page.
Shipping Information:
ship to
first item
subsequent item