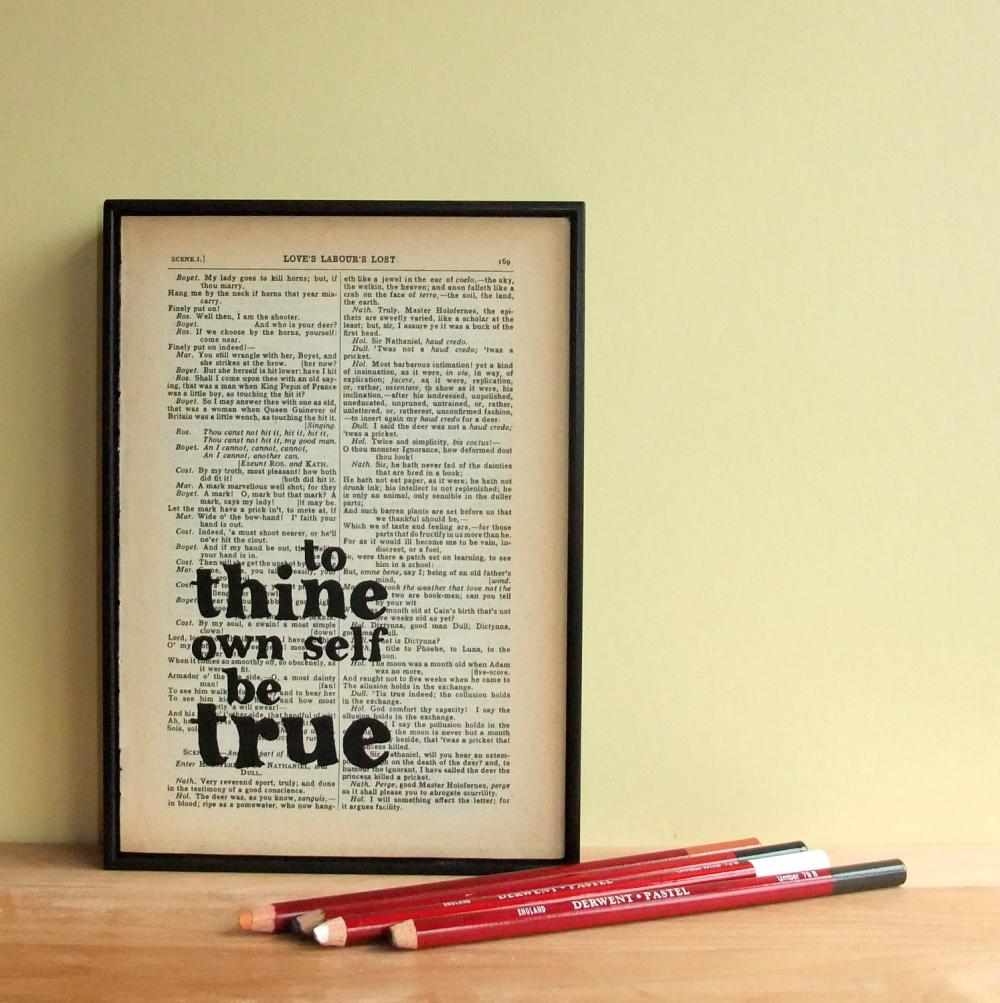 Description:
Typographic art featuring an inspirational quote from Hamlet printed onto a page from a vintage copy of the Complete Works of Shakespeare.
"to thine own self be true"
The page has been framed in a chunky black block frame. The frame stands up on its own or hangs on the wall – it's perfect for shelves and mantelpieces. There's no glass so they are easy to send as gifts and you can feel the lovely old book page. All the wood comes from sustainably managed forests.
Due to the vintage materials used,
Shipping Information:
ship to
first item
subsequent item