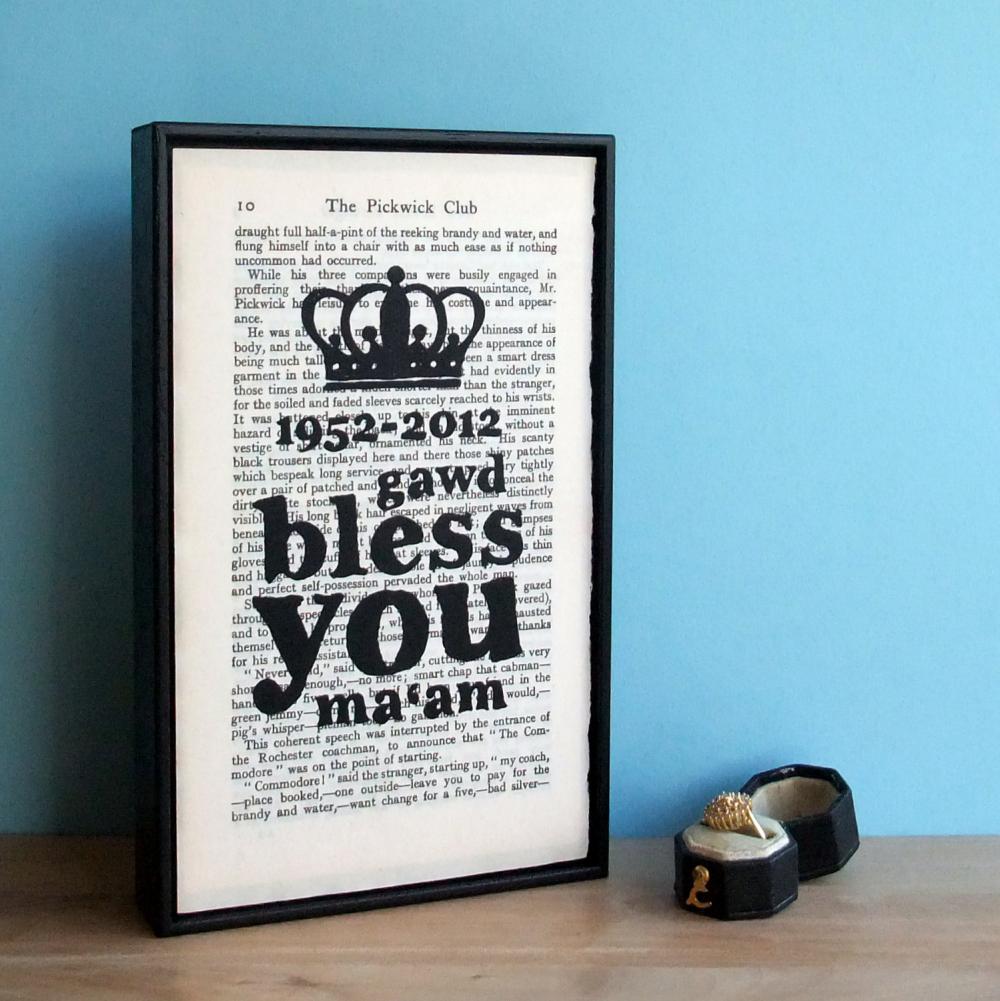 Description:
Typographic art for the Queen's Diamond Jubilee, printed onto a page from a vintage copy of Charles Dickens' "The Pickwick Papers".
"1952-2012 gawd bless you ma'am"
The page has been framed in a chunky black block frame. The frame stands up on its own or hangs on the wall – it's perfect for shelves and mantelpieces. There's no glass so they are easy to send as gifts and you can feel the lovely old book page.
Due to the vintage materials, and the fact an individual original book page is used, there
Shipping Information:
ship to
first item
subsequent item