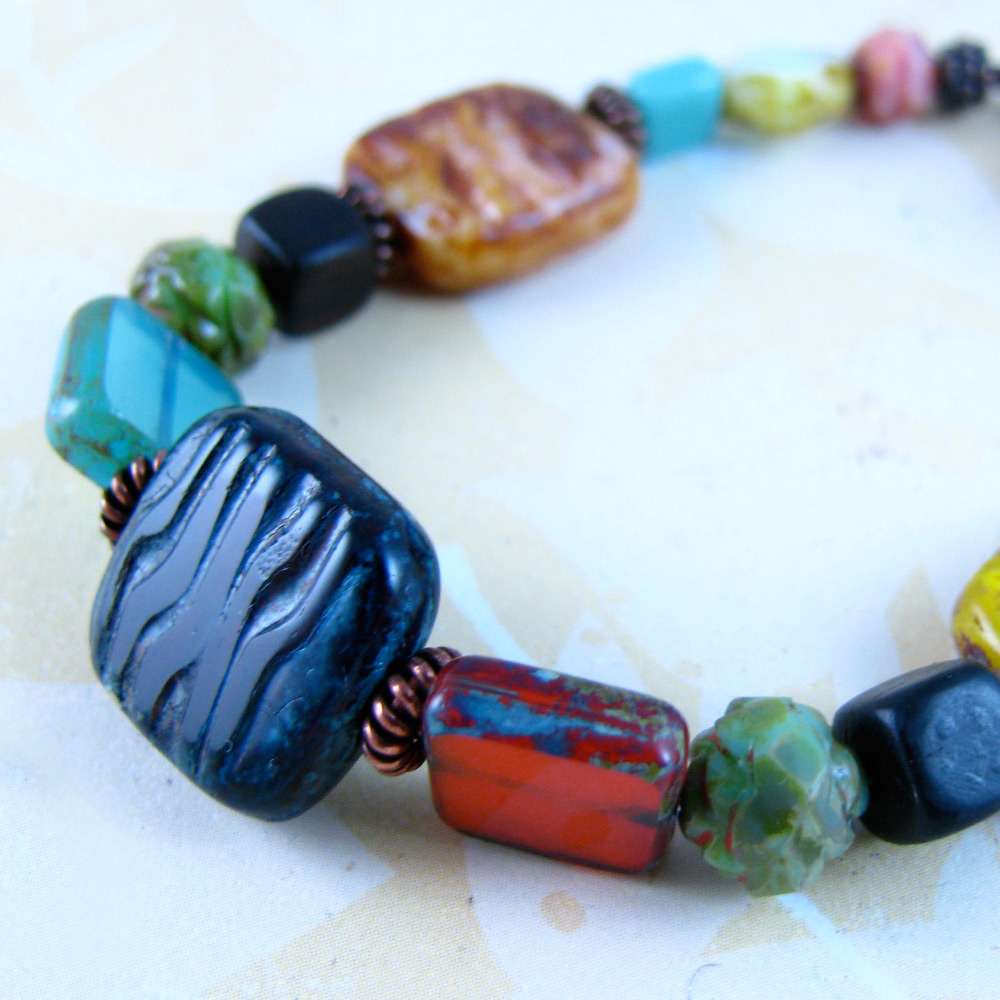 Description:
this is an amazing bracelet strung from many different colors and shaped of czech glass, made in bohemia in the czech republic. you can read more about the cottage industry here http://www.bigbeadlittlebead.com/guides_and_information/history_of_czech_glass_beads.php
the clasp is made of solid copper, and i just love the craft of it!
the waves squares are particularly rare, see if you can google any up! i have tried, these are my last ones, sob! what happens is the small villages and factories where
Shipping Information:
ship to
first item
subsequent item
Shipping Details
even if your country prohibits importation of jewelry, you should be able to receive this item, as it will be considered costume jewelry and of nominal value. i will check for you to see if there are any problems, and will happily refund your money if there should be any.
if your shipping comes out to MORE than i have posted here, i will ask for the overage. if it comes out to LESS, i will refund it to you.