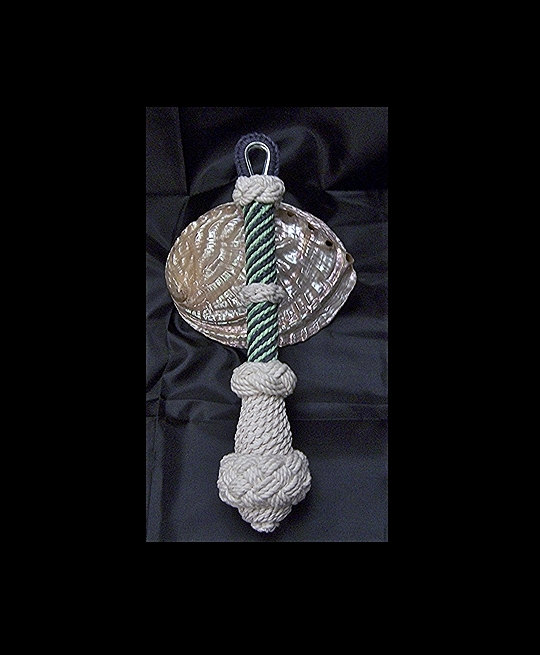 Description:
This knotted bell rope measures approximately 12 3/4 inches in length from top to bottom and
2 3/8 inches in diameter across the large bottom knot. The piece has been constructed around a rope-wrapped wooden dowel core to ensure the finished bell rope stays straight. The knotted covering of the bell rope is made of hand-dyed navy blue and green cotton rope tied in a spiral pattern. The rope's handle, decorative turk's head knots, and bottom star knot are fashioned from white twisted natural cotton rope. The eye of the piece is made around a metal thimble to ensure durability when in use.
Not only do we have one of these on our home's bell, but we also use one as a handle for our pull down attic hatch--much more pleasing to the eye than a random cord hanging from the ceiling!
Custom orders are welcomed--send us a message with your ideas!
Be sure to take a look at our shop's selection of other bell ropes and knotted Chesapeake Waterman's bracelets!
Shipping Information:
ship to
first item
subsequent item