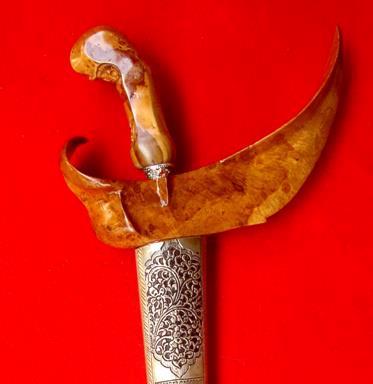 Description:
Keris Sengkelat (Living Kriss)
Pamor : Wos utah
Tangguh : Kamardikan.
Wilah Length: 35cm
Gonjo Length: 9 cm
Pesi Length: 8 cm
Warangka : Ladrang Surakarta Kayu gembol Jati.
People in Indonesia wear a kris to decorate their clothes, especially for traditional celebrations like wedding, palace celebrations and other religious celebrations. The blade normally is made with iron and metal with a high concentration of nickel for the head part. People believed that an empu, a master of manufacturing the kris,
Shipping Information:
ship to
first item
subsequent item
Shipment Details
INTERNATIONAL COURIER SERVICE : For safety reasons, we only use international courier service for all our shipment. It is proven to be more efficient hassle-free and packages in most cases arrive in timely manner.