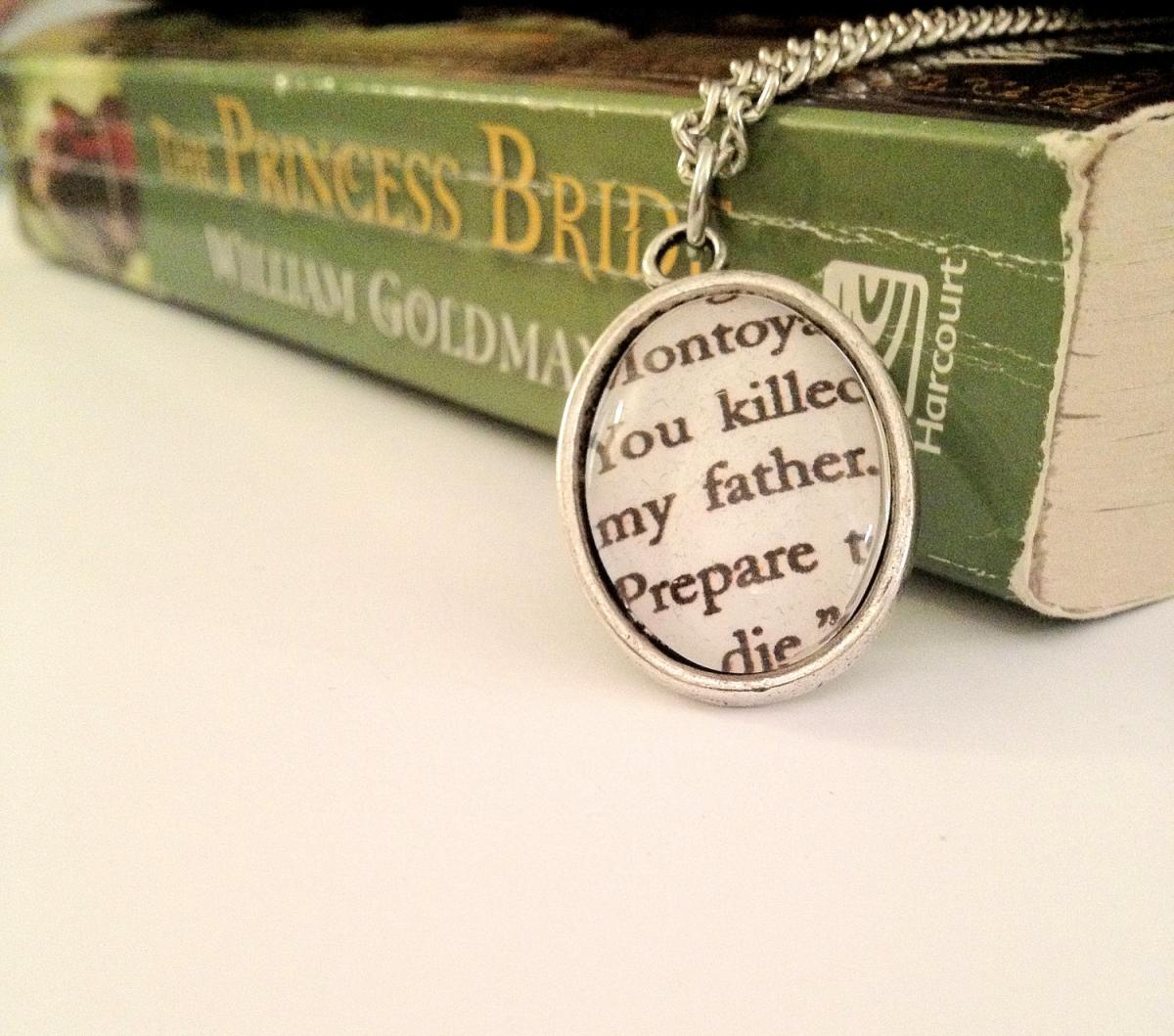 Description:
"'You seem a decent fellow,' Inigo said. 'I hate to kill you.'
'You seem a decent fellow,' answered the man in black. 'I hate to die.'"
William Goldman, The Princess Bride
This handcrafted, vintage style necklace features one of the most famous lines from a book and movie ever: Inigo Montoya's speech from the Princess Bride, "Hello. My name is Inigo Montoya. You killed my father. Prepare to die."
Its antiqued silver coloring gives it the timeless feel that we've all come to love about our favorite fantasy
Shipping Information:
ship to
first item
subsequent item
Shipment Details
Please allow for up to 7 days processing time plus standard shipping times (2-5 days U.S.; 2-5 weeks international). Thank you!