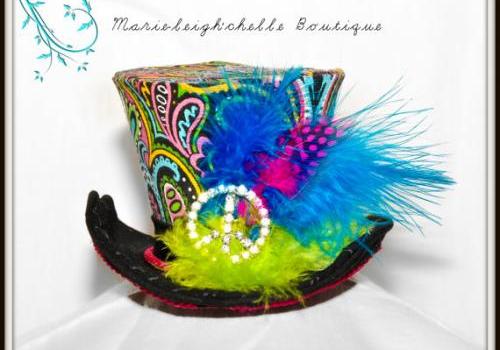 I started creating mini top hats last year just for fun to use for photo props and then, I admit became addicted. The possibilities are endless, and I love it that I am able to bring the designs I have in my head to life with fabric, thread, feathers and bling!! All of my hats are handmade by me from scratch. I take a lot of pride in my designs and triple check the final pieces before I ship them out. I love it when I send my creations out that they are going to be part of someones milestone celebration or an addition to there collection. I also do custom designs as well, so if you are looking for something that is totally unique and one of a kind don't be afraid to ask :)
Our only rule, you must have the perfect hat.
Be sure to like on Facebook and be the first to hear of the newest designs, sneak peeks and fun giveaways!!
https://www.facebook.com/pages/Marie-leighchelle-Boutique/176421612438984
"Every great dream begins with a dreamer" - Harriet Tubman
Tell us a bit about yourself and Marie-leighchelle ?
I have lived in Texas all my life and hope to one day venture on to the east coast. I have the best family anyone could possibly want and treasure each and every day I get to spend with them. I consider myself an old soul and believe that happiness can only be found within yourself and to never give up on any dreams no matter how big or out of reach they might be. When I am not working, I love to browse the antique stores, hit garage sales with my mother, baking, painting, photography and crafting. I will admit, that I do have a guilty pleasure and that is watching reality shows. I can honestly say this has created numerous arguments with my husband during sports season since I have the DVR set to record any show I might miss. (I cant help it that they are on at the same time as football/baseball!) Maybe I should cut back some on these since he has sacrificed his garage/man cave to my photo prop/Ebay storage/ craft supply room! LOL!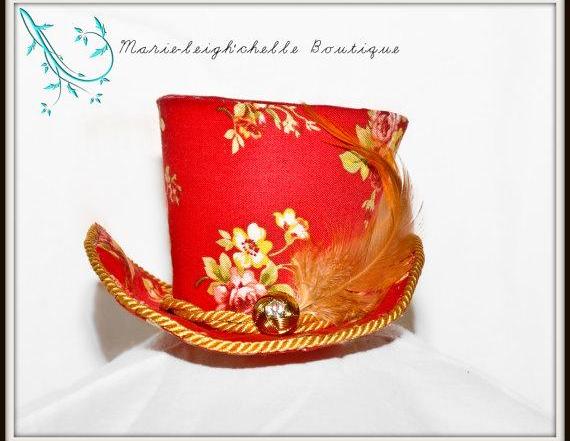 How did you get started in doing what you do? How long have you been creating?
Doing photography, I am always on the lookout for great props and that is how I came about making my mini top hats. This allows me to be able to throw all of my creativity into high gear and also gives me the perfect excuse to head out to the fabric stores to search for the perfect material ;) I have always been a fan of hats and was in total aw while watching the Royal wedding as the guests arrived with there masterpieces a top there heads. All of my hats are all hand made by me, right down to the brim.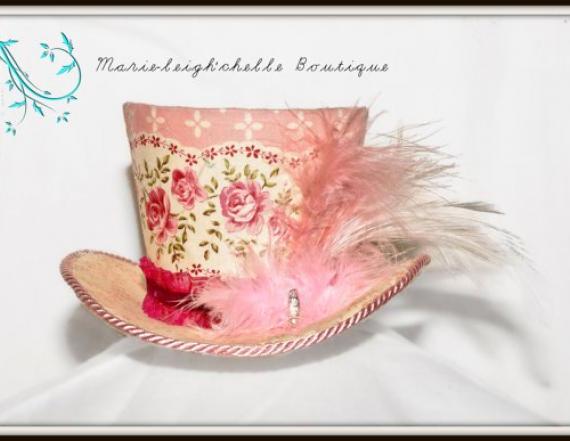 Where do you get your inspiration?
Inspiration is everywhere!! We will be out at dinner somewhere and I will spot the perfect color scheme on someones purse, shoes, blouse or dress and I will bring it into my next design. I think back on places I have visited and what I loved most about them and focus on certain things, such as the landscapes, and lovely settings we experienced and bring those in as well. There are also times where I experience what I call "Hat Block", yes it is just like writers block :) I will then reach into my inner child and find inspiration there.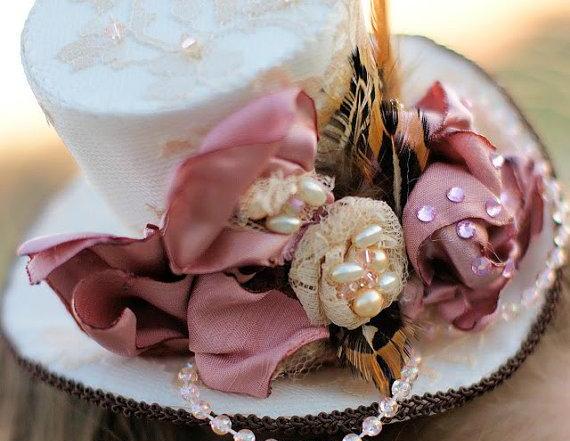 What was your first creation? Do you have a favourite?
My first creation was my Nighttime In New York Baby Mini Top Scrunch Hat. I have yet to visit the Big Apple but I imagine the nightlife to be amazing!! The dark skies lit up by the glowing lights of the city, the advertisements for the Broadway performances!! As far as my favorite hmmm, I would have to say my favorite right now would be the Lovely Ethel ~ Bridal Mini Top Hat. This design was inspired after my Mamaw who has a heart bigger than the world and is truly an angel on earth. I am a HUGE fan for anything that remotely resembles anything that has a vintage romantic feel to it so I pulled both this and her style in together and created a beautiful design.
What have you created recently?
My latest design is my mini pill box hat. This is one of the newest designs in my 2012 collection and I will be adding more in the near future. I designed this hat after the 1940's & 50's Hollywood Glam Era. With both style and grace you cant go wrong!!