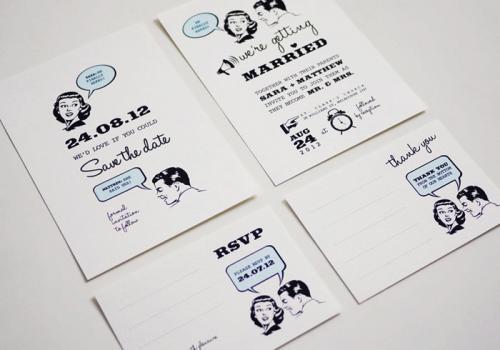 Three Eggs Design creates beautiful DIY wedding stationery and paper goods with a touch of quirkiness. We offer a range of designs to suit all brides and grooms, whether you are looking for a vintage, a modern or a fun theme for your big day. Our designs are all available as printables so everyone can enjoy it, no matter what your budget is.
The brand was born upon an urge, looking for a new avenue to explore my creativity as an graphic designer. With many years in the corporate world of design and advertising, I continuously enjoy perfecting great designs.
facebook.com/3eggs000
http://pinterest.com/3eggsdesign/
Tell us a bit about yourself and Three Eggs Design ?
I am an Aussie living in Sweden. I have been designing for the corporate world of advertising and design for over 10 years. Now I enjoy embracing a new culture, learning a new language, freelancing and creating my own brand of beautiful invitations and paper goods. Three Eggs is my creative outlet. With a background in graphic design, an eye for detail and a love for the aesthetically pleasing, I want to offer beautiful printable invitations so everyone can enjoy. We customise the card, you simply download the pdf, print and trim.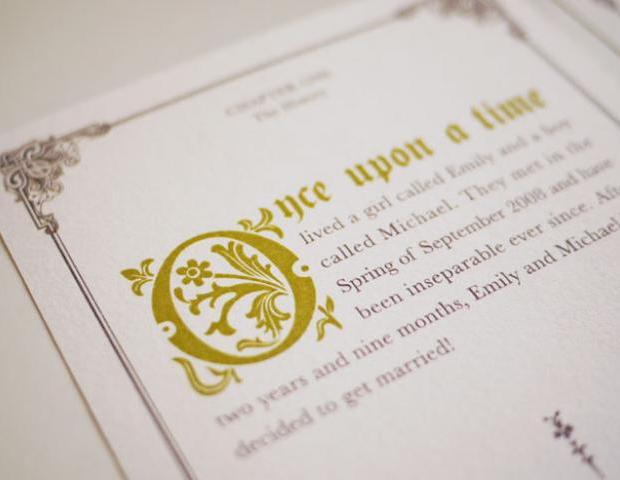 How did you get started in doing what you do? How long have you been creating?
Three Eggs was born on a winter day last March, 2011, shortly I had moved to Sweden. Previously, I had my own children label and it didn't take long before I had the itch for another design adventure! This time, venturing into the area of invitation design. With the support of a loving partner and a new splash of Scandinavian colours to play with, it was time to paint again.
Where do you get your inspiration?
I am inspirited by everything around me. From going on my daily walks and discovering the wonders of mother nature to going to a fabric store to reading a home magazine. Nature is where I draw many of my inspirations from and even more these days, with the Swedish forest as my backyard. I also love vintage and love going to second hand stores and flea markets. There is always something unique and quirky about an old piece. I love to mix old and new together.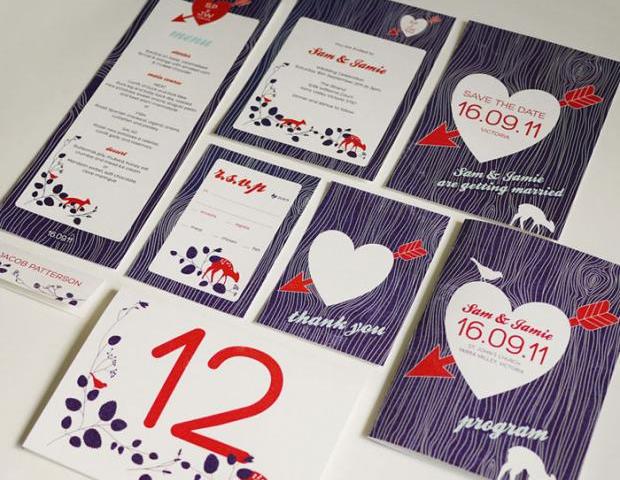 What was your first creation? Do you have a favourite?
My first creation was the Woodland Invitation Kit. One word to describe it, 'Sweden'. I was highly captured by the natural beauty of Northern Sweden. I have a few favourites in the vintage and retro theme designs. But if I have to narrow it down to one, it would have to be the fun, '1950's Retro Wedding Invitation Set'. It's a little different to your usual wedding invitation out there.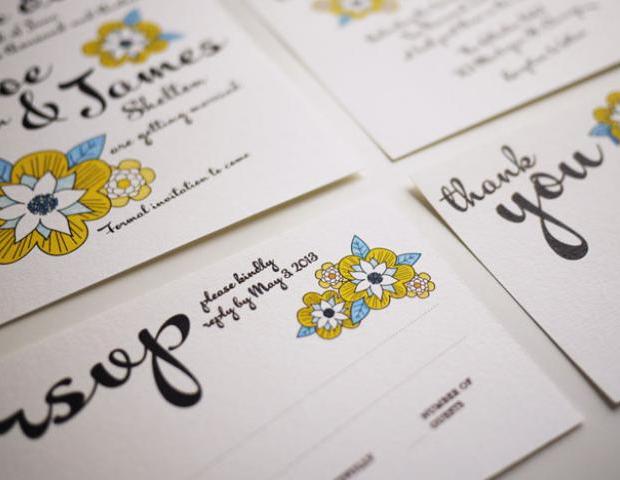 What have you created recently?
I recently released my new designs for 2012, a 10 piece collection. This collection is evident of my new home and how greatly I have been inspired by what is around me. Scandinavian design has been adopted into Three Eggs Design with its use of bold colours and black outlines. Gotta love the Sweds!