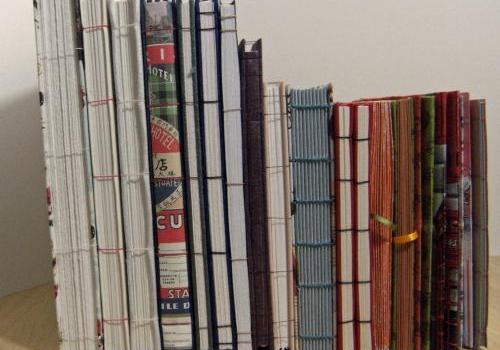 Hello friends! Welcome to LizzieMade Handbound Books.
My shop offers hand-made Guest books, Wedding Books, Photo and Scrapbook Albums, Baby Books, Sketch books, Journals and other blank books for you to scrap, write or draw in and make your own.
Each book is hand made with care and all are different. They are made with quality materials, which are chosen specially by me. I use many types of paper, plus fabrics, including silk, linen and cotton. The books contain high quality paper, which is hand-cut or hand-torn with care. They are hand-stitched, using strong hand-waxed linen threads.
I hope you will find something here to inspire you. If you have a special request, I am happy to discuss your requirements.
* * *
IMPORTANT: Please read for current Custom Order Information:
CUSTOM ORDERS
Current Timescale for completion and shipping of a Custom Book :
* * * August 2012: I regret that LizzieMade is currently closed to Custom orders.
I am currently unable to accept custom orders (the exception being add-ons, such as a custom label or tassel, added to a ready-to-ship item, which can still be ordered now).
I hope to re-open my schedule during Autumn/Winter 2012.
Apologies for any disappointment.
Thanks!
* * *
FACEBOOK
Visit my Facebook Page, to see other items I have made: https://www.facebook.com/LizzieMade
or find my blog here: http://lizziemade.blogspot.com/
* * *
PINTEREST
Follow my boards at Pinterest:
http://pinterest.com/lizziemade/
Tell us a bit about yourself and LizzieMade ?
I'm a book binder and artist, who loves to create beautiful items for others to enjoy. I am largely self-trained, but have also attended courses. There is a huge wealth of information and videos available on the Internet, some of which are really useful, when used alongside the excellent books about the craft of bookbinding. Combining all these factors, with experience, practice and patience, I have improved my skills and I now make books that I am proud of!
How did you get started in doing what you do? How long have you been creating?
I started book binding after an injury, which made it hard for me to work and prevented me doing anything very fiddly and tiny. I started creating hand bound books and found that I loved it. As I recovered, I was able to learn more sophisticated bindings and make more complex books. I started to give my books to friends, then to sell them and LizzieMade was born!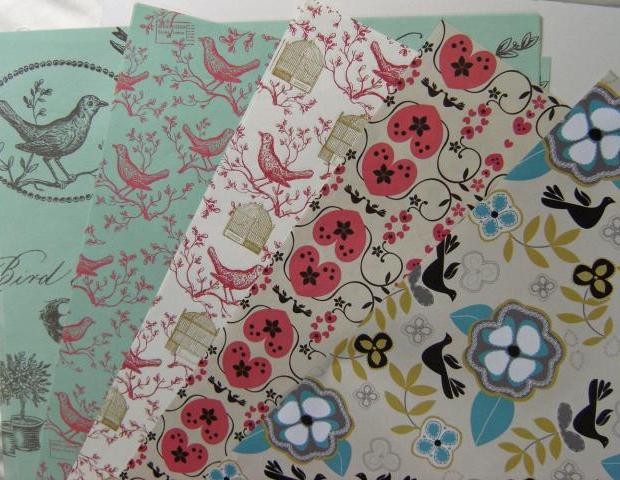 Where do you get your inspiration?
I love paper - it's almost an addiction! I can't go away anywhere, without finding a place that sells paper and sneaking home a sheet or two (or three...)! A special sheet of paper or fabric will often give me an idea, then I will play with this initial idea, until I have a particular book in mind. Often the inspiration for a book comes directly from the customer, who will contact me with a special request. I really enjoy the process of discussing a commission with a customer, planning the style and design of their special book, then creating this book for them. Their excitement is catching - and I love to get their positive feedback. My books have been sent all over the world - that gives me a wonderful feeling - all those happy people, all over the world, using and loving books that I have created for them!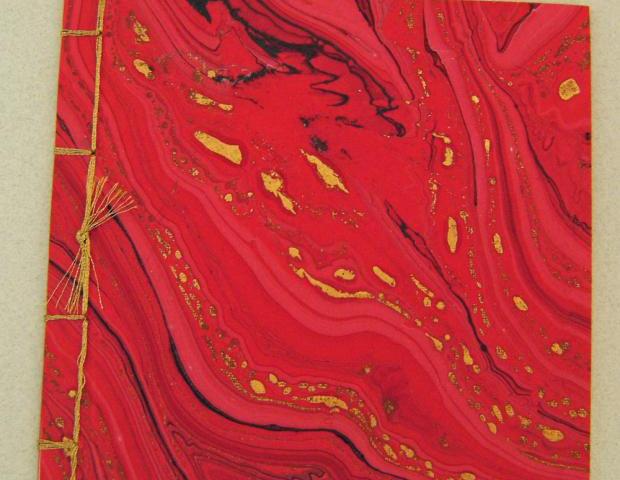 What was your first creation? Do you have a favourite?
The first books I made were simple little Japanese-style stab stitch bindings. I used some gorgeous marbled paper, in blue and red, with sketch paper for the insides and gold thread for the bindings. I loved those little books, because they were just lovely to look at and to feel. Then I made a book as a gift for the friend whose loan of a book of binding techniques inspired me to start bookbinding for myself! My favourite? It has to be a recent Wedding Guest Book, covered with a very beautiful Liberty print fabric, with an edging of matching silk. I love the fabric and loved creating a beautiful book with it. I also love the first Leather book I made - a diary for my best friend's Christmas present.
What have you created recently?
I always have several books on the table. However, I recently made a number of books covered in linen, which is a popular and lovely fabric. My favourites of these are a white linen and apricot silk Wedding Guest book, with a pleated linen spine and decorative binding. I then made a guest book in a beautiful piece of Swedish linen, woven in green and white, with a solid green edge. I used the solid edge as a feature and combined it with a linen spine cover and a lovely binding, to make a book I was really proud of. Last winter, I created a white silk Wedding Guest book, for a special friend's wedding. It was embellished with a lovely deep purple suede leather, with a toning ribbon trim and bound with matching purple linen thread. The book was lovely and the bride and groom were delighted!