Luxury gemstone, pearl, sterling silver, yellow gold-fill, and rose gold-fill jewelry for brides, bridesmaids, and everyday wear handmade by Aileen Wong--affordable, beautiful jewelry for every occasion.
Welcome to Truly Enchanted Jewelry! Here you will find a collection of handmade pieces utilizing quality gems, pearls and sterling silver/gold-fill components. Many of my pieces are truly one-of-a-kind and will not be fabricated again. I specialize in wire-wrapped gemstone pieces as well as metalwork designs.
For everyday wear, I offer simple and pared-down styles that are both feminine and versatile. If you are ever in need of custom work or see a design that you would like made in different stones or metal, please do not hesitate to send me a message! Please ask for price quotes regarding bridesmaid sets.
Every order is mailed within 48 hours of payment unless it is custom. Your jewelry will arrive in a muslin bag and accompanied by a lavender sachet. Gift wrap in a kraft pillow box and ribbon upon request, free of charge.
Thanks for visiting!
Yours truly,
Aileen Wong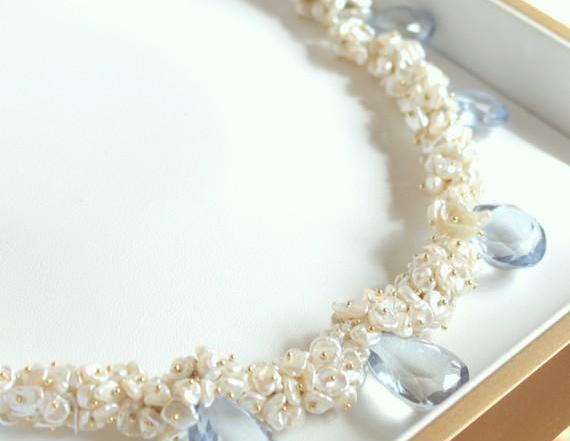 Tell us a bit about yourself and Truly Enchanted Jewelry ?
I love the feel of wire bending to my will and taking a menagerie of loose beads and transforming them into something more permanent, more beautiful. I find jewelry making to be immensely satisfying and sometimes at the end of a long day at school, where I am studying to be a PharmD, I just want to dig my hands into a boxful of shiny, sparkly, faceted gemstones. When I'm not working on my shop or studying for school, I spend a lot of time with my three furbabies, cooking, woodworking, practicing photography, or winding down with my hubby and a good movie.
How did you get started in doing what you do? How long have you been creating?
I began making jewelry when I was living on the Zuni reservation in Zuni, NM back in 2005. I was teaching first grade and had already fallen in love with Native American jewelry. A fellow teacher brought out a box of beads and string and within the first weekend, I had made a dozen necklaces. I guess you could say that I needed a creative outlet and that I had finally found it!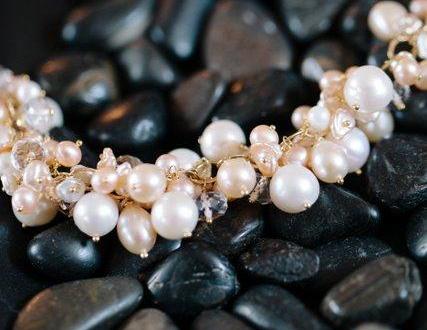 Where do you get your inspiration?
I'm a city girl who happens to live in the great Southwest, so I'd like to say that my style is Southwestern with a cosmopolitan twist. I love the rugged look of Southwestern jewelry but being as petite as I am (5'1") I tend to scale everything down a little bit so a lot of my pieces are rather delicate.
What was your first creation? Do you have a favourite?
My first pieces were far from works of art but I am really excited about what I am producing today. Right now, I am in love with my "Felicity" hoops, which are gold fill leaf shaped hoops wrapped with rainbow moonstones. I think the look is effortless chic.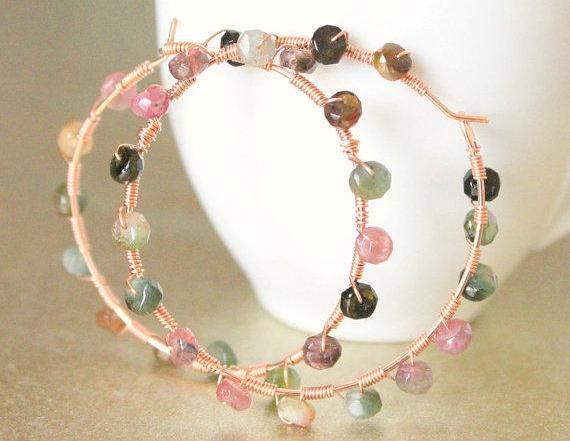 What have you created recently?
I've been making more hoop earrings and experimenting with wirewrapping the hoops. I think the result is colorful and fun! I have also been using a lot of rose gold since I have recently fallen in love with rose gold!