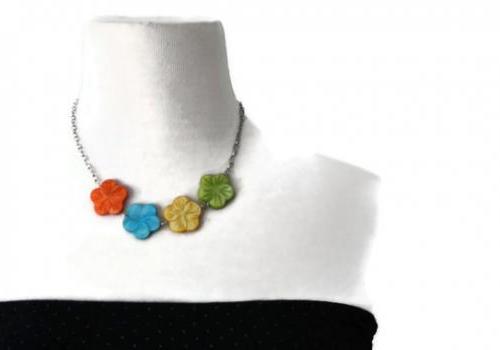 Hi! Welcome to Venicia Creations, my little corner of unique handmade jewelry, perfect as gifts for someone special or for yourself! Hey, we all need a little self-pampering, right? My bold and chunky necklaces, bracelets and earrings (as well as other accessories) will put some colors in your life! Best of all, they are affordable! For yourself, a mother, a daughter, a friend, your bridal party, etc....Everyone can find a perfect fit here!
Thank you again for visiting my shop, and please, feel free to contact me if you have any questions.
Happy shopping!
Christina
**Je parle aussi français!**
Tell us a bit about yourself and Venicia Creations ?
I'm a mom to a very active three year old and a wife to a wonderful husband. I'm also a registered dietitian by day. Venicia Creations is my little handmade corner. My jewelry is big, colorful, bold and, most of all, affordable!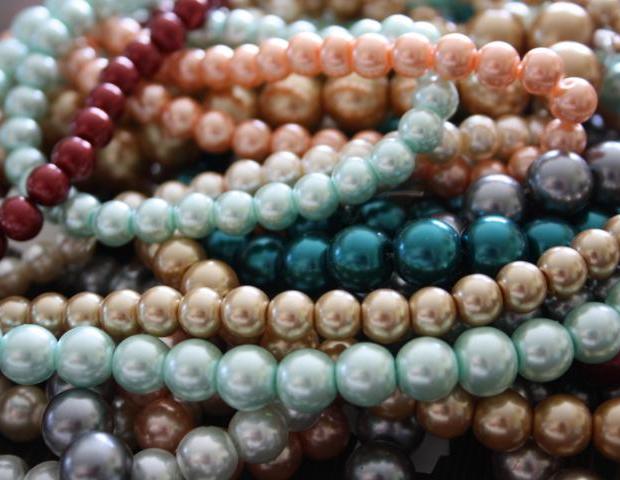 How did you get started in doing what you do? How long have you been creating?
I always been creating something. My parents taught me that a handmade gift is the best gift you can give to someone you love. So from a young age, I was creating my own cards and gifts. When I got into jewelry, that was it. I had found my passion! I also taught classes on jewelry making and worked at an wholesale bead store. Venicia Creations was founded because of my desire to put my jewelry out there in the world! And, I had WAY too much jewelry here! But in the end, I have GOT to create. It's like an itch, a vital need! Whether it's jewelry, scrapbook, sewing, painting, when I can't create something from my own hands for a couple days, it's like an itch I can't scratch!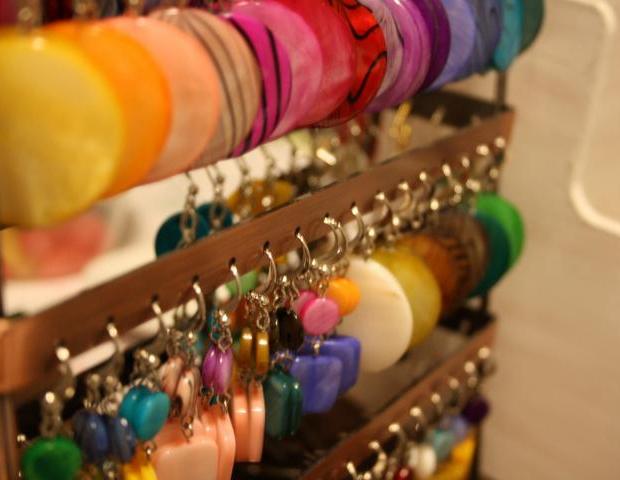 Where do you get your inspiration?
I'm inspired a lot by colors, as you can see in my shop. I read a lot of magazines and most of the times, my color inspirations comes from home decor ones. I love the mix of colors and textures and light! I then go to my work table where I can spend an hour just mixing different colors of beads until I find the perfect ones! When I create, I need to have all of my things near me, so I can see all my available options. That can cause problems because I do have a lot of beads (okay, a whole lot!) and I am currently living in a very small place so my organizational skills are always put to the test!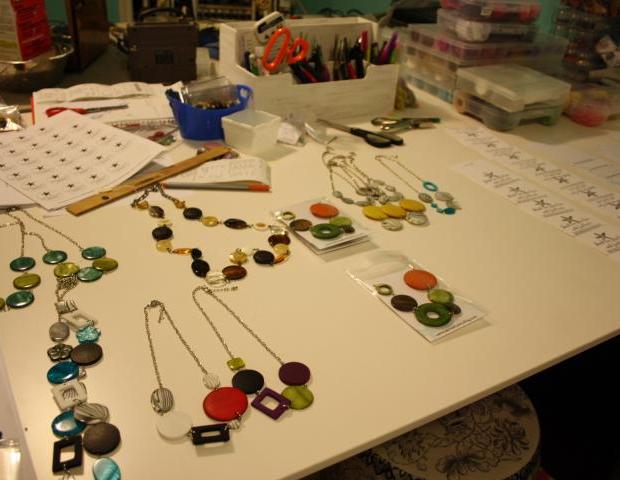 What was your first creation? Do you have a favourite?
When I decided to get serious about making jewelry, I took some classes. I ended up doing, for one of my first "real" necklace, a beautiful turquoise and yellow long necklace, all wire-wrapped. I still wear it all the time!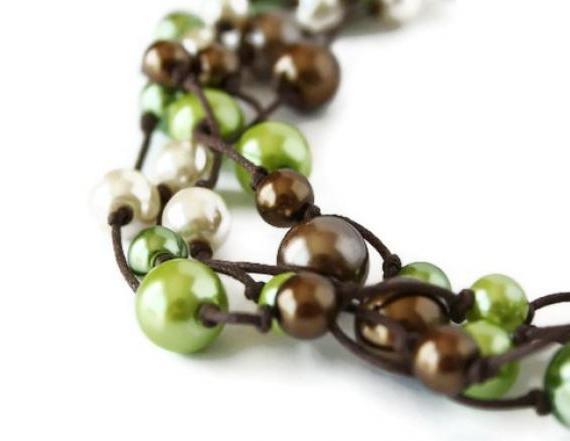 What have you created recently?
I created some really colorful pretties recently. I incorporated glass pearls and I'm mixing colors away! I always have something new to work on. A visit to my supplier, a beautiful and colorful flower seen at the park or simply putting two different beads together is enough to spark a new idea!