How to Write Convincing Product Descriptions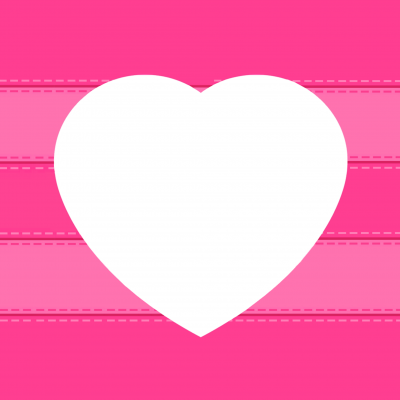 Posted by LuullaAdmin
Friday 30 Mar 2018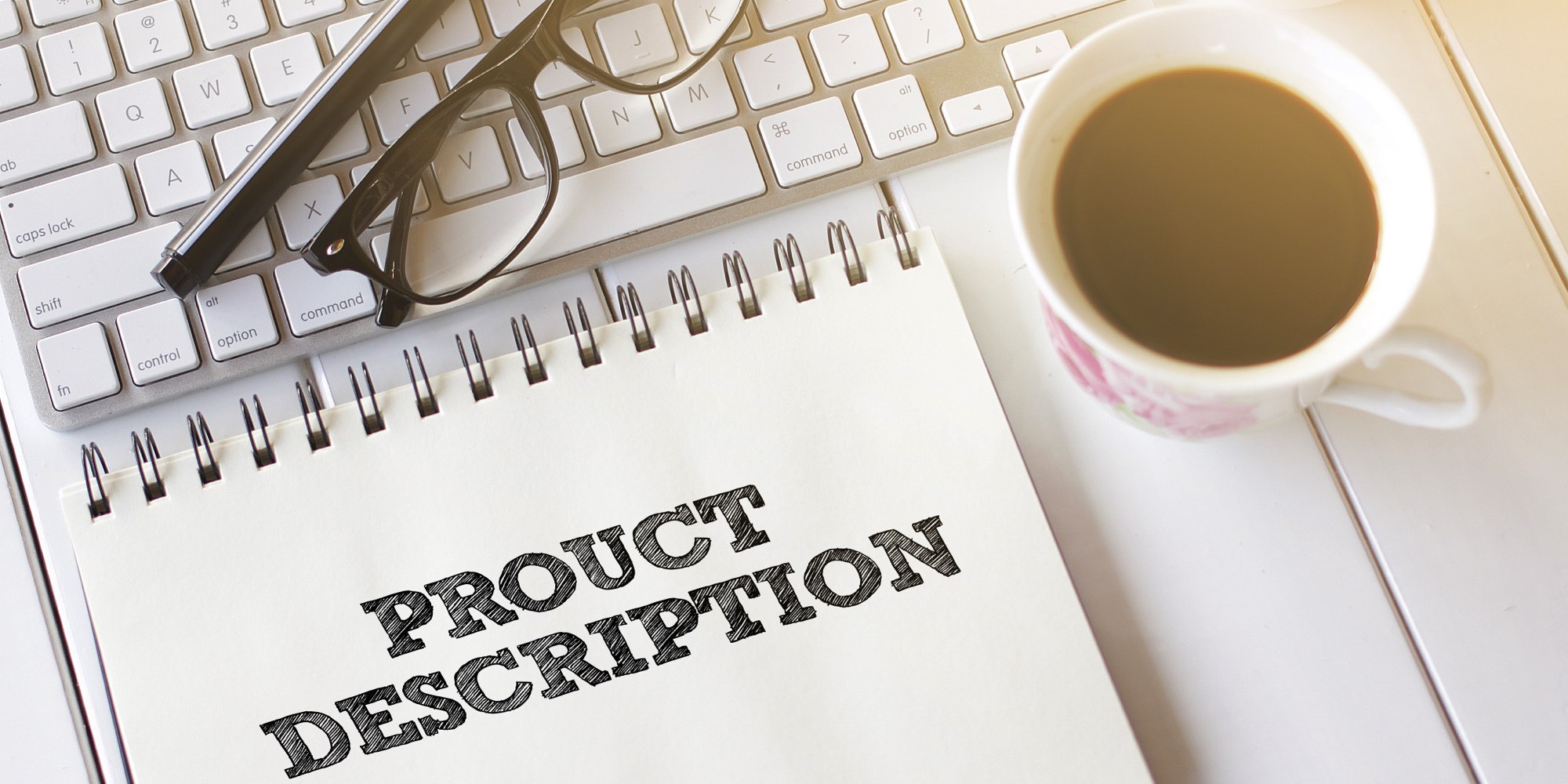 Do you sometimes go blank when you've stumbled upon this section when uploading a product on your store?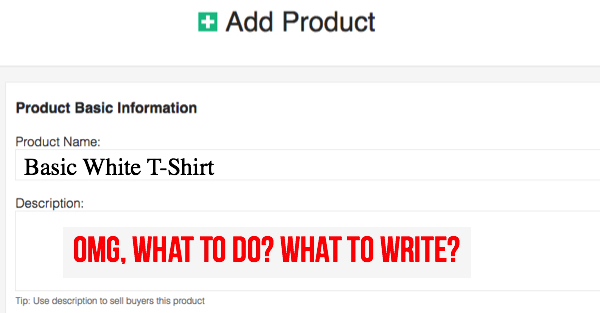 If your answer is yes, well, yeah, even as writers, we have that struggle too.
Whatever you do, don't leave that section as blank as your mind. You need to write them because it's a persuasive way to sell your products to your ideal buyer. Nobody would want to buy a product without details, specifications or any information about it. Especially when you're selling online when your buyers can't get a feel of the products in their hands, you need to seduce their imagination and so that their desire to own it increases.
From a technical perspective, you will automatically optimize your product descriptions for search engines when you enter the correct keywords and key phrase that a person searches on Google. So, if you want your products or business to appear on top of the search results, your product descriptions should be unique, relevant, original (No duplications, please!) and SEO-friendly.
PS
: Don't think too much about the search engine product keywords. The product descriptions don't sound very sexy if you do.
Here are some clever ways to write creative and convincing product descriptions that sell instead of writing ones that merely describe your products.
1. Imagine having an elevator pitch face-to-face with your targeted buyer regarding the product you are trying to sell
Keep it short and sweet because according to
BBC
news, the average attention span of a person is 8 seconds now. That's less than the 9 second attention span of a gold fish! Just imagine you're presenting your sale pitch to your ideal buyer in an elevator so you really don't have time to beat around the bush. Jump straight to the main point and focus on how you want to say it with enthusiasm and confidence. You choose the words you want to you and you should address them with the word
you
. Now, try to put all of that conversation online.
2. Entice with benefits and features
Don't be a Captain Obvious simply by describing something we already know or bland like " This is a beautiful dress made with good quality".
While people may be aware of the details of your product, your product descriptions can help them to get them interested by highlighting what's in it for them with these available features. You may start by asking a question to present a scenario and answer the questions as though you are presenting a solution. Look into the features of the product and consider how it can benefit your buyer and what does it help to solve.
3. Include mini-stories in your product descriptions
Telling a story about your products is a great way to hold the interest of the buyer. It does not give buyers the feeling that the products are being sold to and people do not feel the pressure of being persuaded to buy something. It says more about the product in a more story telling manner.
A good example with a story-telling kind of product description on
Luulla
about constellation necklaces. It lets the buyer know more about the Aquarius horoscope necklace from its fictional meaning and ends with the technical specs like materials utilized, colour and dimensions.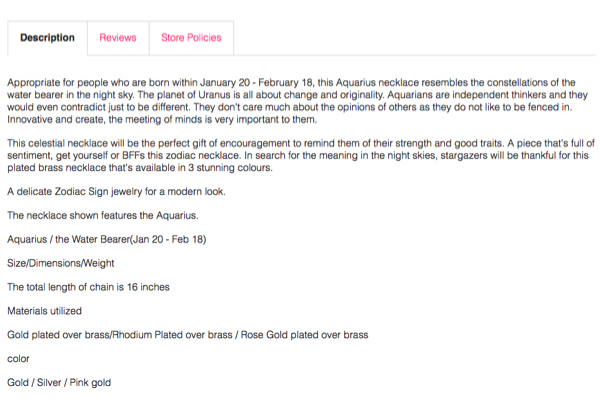 4. Define your buyer persona and tone of voice.
Use words that your imaginary customer will appreciate. Do you want to sound fun with a dash or humour or do you mean serious business but professional? Defining your customer persona and tone of voice would make your product descriptions more vivid and personal.
These are two descriptions, one on
Zappos
and the other on
Think Geek
, as pointed out by K
issmetrics
for comparison for similar products but they give a different tone.
If you're not sure about the demographics of your buyers, I'd suggest you take the time to find out and see this great description example on
ThinkGeek
about a ladies tank top. Targeted 2 different audiences, the young and the old, in a humorous manner.
5. Make important points scannable and easy to read with bullet points
To avoid letting the important points getting lost in one lengthy paragraph, make sure the design is simple with easy-to-scan bullet points and plenty of white space to look more enticing.
Here's an example on
Amazon
and how they do it by including all the important technical details in bullet points.

6. Use sensory words to boost persuasive power
You should thank your English teacher for teaching you to use adjectives to make your writing more descriptive. Seduce your buyers by using these words to make your product descriptions come to live and it will seem add more substance to it. As stated in the beginning, your buyers will not be able to see, feel, touch, taste and smell your products in real life so using these sensory words will help them get a fuller picture of things.
Take a tip from this excellent example on
Luulla
regarding a wedding dress and how it uses words like 'dazzling beaded belt', 'flattering trumpet cut' and 'delicate lace applique'.