Final Preparation - One Week Before Wedding Checklist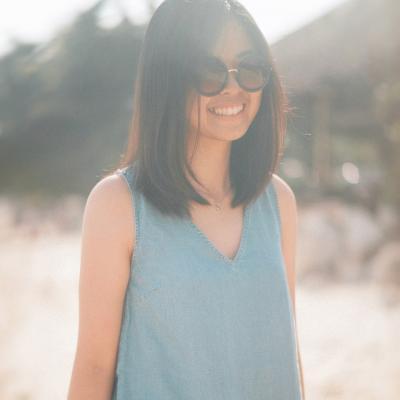 Posted by Shu Wen
Friday 22 Jun 2018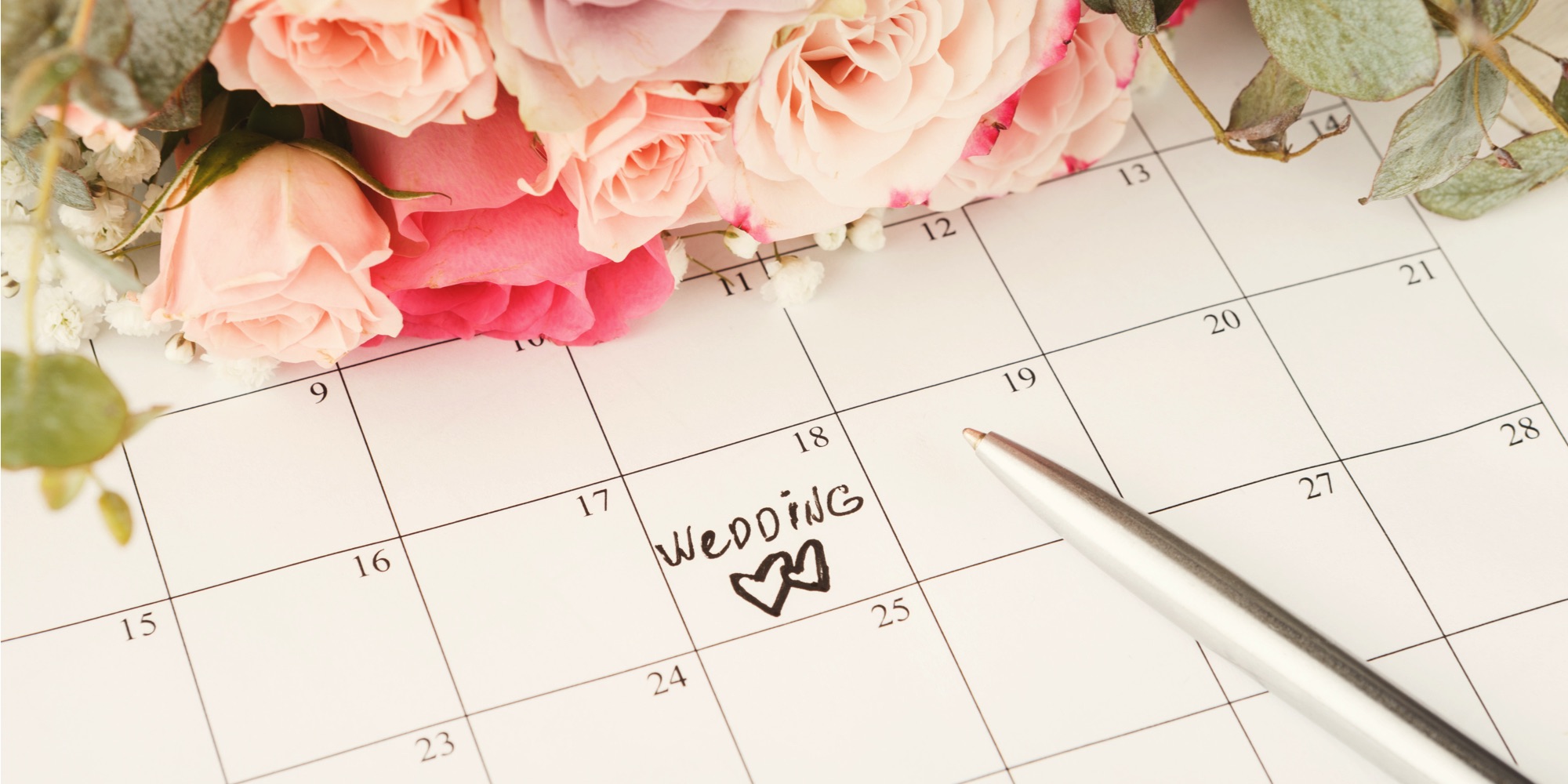 Staring close to the calendar each day, marking off one day at a time and counting down from 1 year to 6 months, 3 months, 1 month and now one week to go and you will be officially tying the knot! This one week tends to stir a mixed feeling among the couples, feeling stressful and yet excited at the same time! Do you feel the same way?
To some of you, you might have settled most of the details and planning just to chill and wait for the day to come but to some may be racing against time in getting all the details done. Whichever side you are on, I believe that as you stumble and click on this, you are having the intention to ensure all things run smoothly on your big day and that you do not miss any details out! (not a single one of it!)
So here is the wedding checklist for final preparation week to ensure an awesome wedding for both of you and your guests!
1. Pick Up and Final Try-Ons for Your Dress
Finally, the dress of your dreams. After months of searching for your dream wedding dress, having it altered, now it is almost time to show it off to your guests on your big day! You are certainly gonna wow as you vow that day.
But first, give a final try on and fitting as you pick up your wedding dress. Have a full dress rehearsal from the top to the heels. Wear every hair accessory, jewelry and heels to have a full picture of how you would look like on your wedding day. If there is any alteration to be made, there is still enough time for the seamstress to do so.
For an extra tip, it would be best to get that someone who will be getting you ready in the morning to join this final try-on with you so they can figure out any tricky details beforehand like lace-up corset, detachable skirt or train, sleeves and underskirt.
2. Break in Your Wedding Shoes
You may have the jewelry and accessorise on-point, but do not miss out your wedding shoes. There will be a lot of walking during your big day and you will be standing on your feet most of the time.
Sore legs can totally ruin your mood and you definitely do not want to end up getting awful blisters and limping as a bride.
So it is very crucial to ensure that your feet are happy throughout the ceremony.
This would be the best time to break in your wedding shoes. Slip your feet into them and walk around for about 30 minutes. Try walking them on different surfaces. You can invest in cushioned inserts which help to add support to your foot especially at the arch area. Or another way you can stretch your heels, especially those covered silhouettes, you can use a shoe stretcher and leave it for some time.
3. Get All Your Things Organised and Packed
Once you have tried on your dress, accessories and heels. Get them all packed and organised right away. With this, you will be able to have them all together without having them placed all around. Organise them using containers and baskets, especially the jewelry. Ensure they are not tangled and placed nicely in a jewelry box. For the wedding gown, hang them nicely once ironed and pack them in a garment bag.
Prepare an emergency kit that stores essentials you might need on your wedding day. You may think it is not necessary now, but who knows. It is better to spare it then to be panic when you have none. These are some of the essentials that you can pack along.
Every bride has different needs. So feel free to add on or remove any items that may not fit you.
If you have a back to back wedding and honeymoon, then pack up a luggage of items where you can just grab and go for the honeymoon the day after the wedding. Most importantly your passport!
4. Finalise Your Guests Seating List
You are prone to have last minute RSVPs urghh, I know it is annoying. Let us hope that it does not happen to you. If it does, this would be the best time to finalise up the seating arrangement. Or best, closer to the wedding day. This is probably one of the most tedious tasks to handle. Thanks to the advancement of technology, there are free online software that can ease and help you to better sort and arrange the seatings. Phew! Check out allseated.com and tablerrr.com.
5. Final Chat and Briefing With People on Duty
This step is crucial to get everyone on the same page to prevent any miscommunication and chaos.
If you have a wedding planner, go ahead and meet to go over any last minute details. If no, you would need to work out and meet up with different groups of people separately.
Photographer: Go through the shots that you want or any special shots you have in mind to enable him/her to plan ahead. Hand your photographer a list of must-have pic to ensure you do not miss out any shots with your friends and relatives. Extra tip: designate someone or your bridesmaid to regularly check with the photographer.
Hair and Make up Team: Confirm the arrival time and place.
Bridesmaids and Groomsmen: Make sure they have picked up and try fitting into their dresses and suits. Confirming all the wedding day logistics. *It would be great if you can spend time with your girls by organising a brunch or a ladies day out this week.
Decor Team: Finalise every detail from the door gifts, seating arrangement, printing of place cards and so on.
Vendors: Confirm the head count, tables for DJ and the songs you wish to play. Setup time and delivery time. And settle whatever payment you need with them too!
6. Provide Help To Any Guests who Needs
You may have certain guests or families who travel from other states or country for your wedding or any elderly guest who has difficulty in mobility. It would be really nice of you to arrange transportation or accommodation for them or a seating that is more convenient for the elderly. Assign family members or friends to attend to them for any pick-ups and drop-offs if necessary.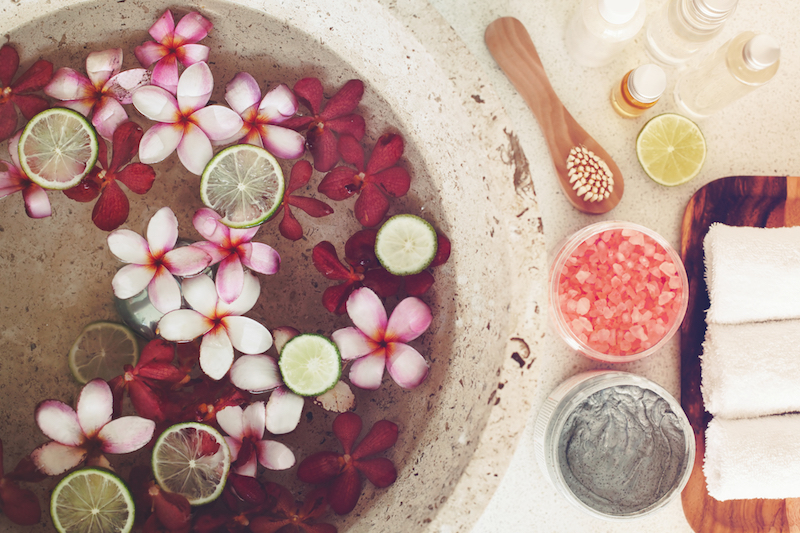 7. Time To Pamper Yourself
Yes, you need to look great and you know that! Wipe those sweat and stress away and now it is time for you to pamper yourself for the big day. Go for facial, spa, manicure, pedicure, blowout, haircut, waxing, massage just to relax and give a final touch up to your looks to appear fine and gorgeous. Do not forget your groom as well!
8. Practice and Perfect Your Vows
Even you have written them down, it is definitely better to recite them out loud several times and give a final touch up to your vows before the real day. This is to help you feel comfortable and at ease because I am pretty sure you will have butterflies in your stomach at that point of time. Add whatever thoughts you have in mind and make it the most touching and memorable vows that come straight from your heart. *Extra tips: Just read your vows right from the heart as you stare eyes to eyes with your spouse. That is the most touching and heart-warming moment. So be in the moment.
Most importantly of all relax as you anticipate this very big day of yours. Spend time with your loved ones and delegate your stress to your family members and friends. I am pretty sure they are more than glad to help you out!