Useful Seller Tips for Bath and Beauty Handmade Products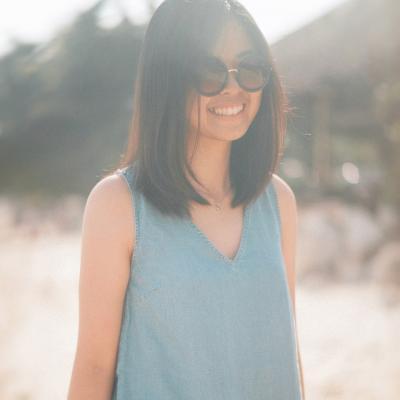 Posted by Shu Wen
Wednesday 12 Dec 2018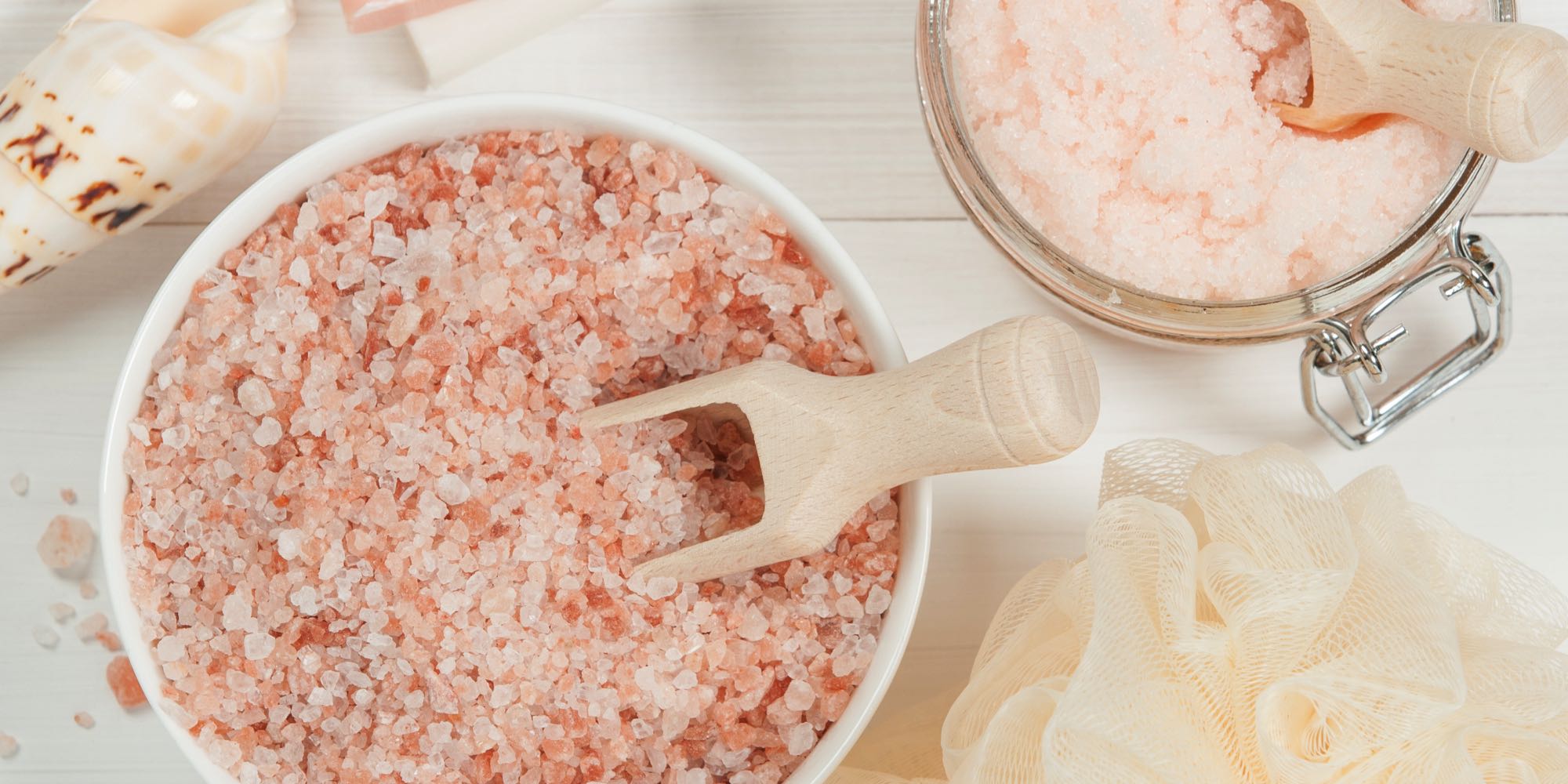 Handmade bath and beauty products has been increasing due to the increasing demand as well.
Based on the
statistics
, it is projected that the market size of the natural and organic beauty industry is going to grow from 11.06 billion in 2014 to 21.78 billion in 2024. Not only this, the survey conducted by Skin Inc has shown that 54% of the woman would want skin care to be all natural. Also, the potential buyers that are coming up are actually the millennials. The Harris Pole survey from Allure depicted has illustrated that 73% of millennial woman look out for cleaner and all-natural products. These has somehow showed that this particular niche serves as a potential for beauty handmade sellers!
But why is there a shift of preference in the market?
- Women are now more health conscious
They are
becoming more conscious about what they're putting on their bodies knowing that the skin absorbs 60% of the things they put on it (well, on a side note, skin is the largest organ of our body!).
They realize using items on the skin which have harmful toxins and chemical substances in them, could cause a lot more harm than merely early aging and tired looking skin. The components in several of these items are connected to a lot of health issues like the C - Cancer. This is where ladies would want to take more control of their health and health has become their priority in life.
- Natural products inevitably enhances the skin with its various beneficial content
Handmade bath and beauty products generally made using natural or organic ingredients (skin-loving properties) like coconut oil, olive oil, grass fed tallow and shea butter that are gentle to skin and keeps them nourished. For example, coconut oil contains
moisturizing and disinfectant properties combined with a dose of vitamin E while shea butter has skin healing and anti-inflammatory properties.
The objective of natural skincare is not only to make the skin look ideal temporarily, it is to nourish, feed as well as stimulate the skin cells to maintain a healthy skin in the long run.
Natural beauty products also appeal to ladies with sensitive skin. The toxic and synthetic materials like
propylene glycol are
particularly too harsh for sensitive skin. The chemicals content
increase the likelihood of developing into skin allergies, irritations and side effects. That is why before purchasing, woman tends to read the labels of the products which shows that labelling your contents reveal a significant part in your packaging.
- Women nowadays are more environmentally friendly and prefer cruelty-free products
Not only the ingredients, woman look into eco-friendly packaging which helps to reduce the carbon footprint. Buying products that are not tested on animals is actually of big value when comes to woman's purchasing decision as they feel that what the test do on the animals is way to much and too cruel. Anyone who has a pet will truly understand how it feels like as they have considered their pets to be part of their family.
If you are into selling handmade bath and beauty handmade products, here are some of the tips you can look into!
Tips
1. Know your market
Who are you selling to and how concentrated are your competitors in your area. By knowing this, you are able to come up with unique products of your own to stand out from your competitors.
2. Choose the right product to sell
It is not adequate to provide products that smell great or keep the skin protected, as dozens of beauty lines provide that. You have to locate a certain gap in the market place that you are able to fill. You may, for instance, promote soap items which are actually scented with genuine flower oils or even specialize in bath products made from eco-friendly and cruelty-free ingredients. Feel free to dive into various product line for bath and beauty products, you can sell from face mask, body scrub, body butter, face toner, bath bombs to lip balm. In case you have a great skill in designing or happen to be a gifted artist, attractive and aesthetic packaging may be utilized to publicize the product's selling point in an attractive manner.
3. Come up with your branding
Packaging as well as branding plays a significant role in making your soaps look attractive to the target market of yours. It also helps to set you apart from the competitors of yours and it is constructed partly on what makes the product of yours distinct. When developing a brand, focus on the values that you are into and convey them through your packaging, wording, and logo. In case you have a range of items, it's essential to hold the branding in a consistent manner.
4. Prepare the labelling and packaging
Create appealing labels for the handmade products of yours. At the minimum, include the title of your product,
weight in grams or ounces (or perhaps both), contact info (website), ingredients and content with the weight, along with a disclaimer, for example, "This solution isn't meant to cure disease" and so on.
Be cautious in making use of the term "organic" on signs or labels. This particular phrase has been shielded by the Certified Organic sector and will simply be utilized in conjunction with certified organic substances. Terms like "chemical free," "all natural," and "toxin-free." can be used on your labelling.
5. Prepare your supplies
In case you would like to promote the soap of yours as being natural, you will need to thoroughly pick whom you purchase your ingredients from. At the start, you may decide to purchase from a craft or perhaps beauty supply store and compare prices among them. When comparing costs, make sure you additionally take some specific marketing offers, discounts, ideal customer discounts as well as shipping and handling costs into account. Nevertheless, you are able to cut costs by purchasing in bulk. You are able to take a look at both local suppliers as well as online suppliers to get the best offer. Most importantly, you would like to purchase from a business that you are able to put your full trust in supplying you with genuine products that ensures the bath and beauty products of yours are produced with a consistent quality.
6. Know your ingredients
As the content and ingredients in your products plays a major role, it is crucial that your know your ingredients well. This is because each natural ingredients contributes different types of effect and benefits from brightening, soothing, moisturizing to anti-inflammatory. If you are new and looking for some main ingredients to start off, coconut oil, shea butter and beeswax is highly recommended. You can come up with many amazing products with these 3 ingredients!
7. Tools you need
Most of the tools you need to begin creating your handmade bath and beauty products, you are going to find right in the kitchen of yours. However, it is recommended to have a separate set of tools specially for your handmade items. Most of the tools, nonetheless, may be obtained fairly inexpensively.
These are some of the tools that might come handy:
- storage containers / spray bottles
8. Where are you selling
The places you promote the your bath and beauty products can help determine the success of your brand. For these products, they sell best at craft fairs, in gift shops and at boutiques. A craft fair might be a great way of increasing your product awareness within any nearby community along and giving the opportunity to receive valuable face to face feedback on the new products of yours. This helps you to understand your market better and improve on there. This would be great for the early stage of your business.
Sell them on online marketplaces (specifically on handmade marketplaces would be great! Luulla offers this, check out more on our site!) or set up your website can also be done concurrently to diverse your channels.
Other alternatives would be contacting local merchants to find out whether they are going to allow you to have shelf space in the stores of theirs or finding a business which is going to distribute the item for you.
Nevertheless, you may wish to hold back on that unless you have the capacity and capability in producing huge batches, which means you are able to keep up with prospective orders. You are going to need to select a competitive selling price which leaves you sufficient margin to earn a profit.
9. Develop your marketing plan
Regardless of how great the products of yours items are, you are not likely to achieve success without a solid marketing plan. Determine the target customer of yours and think of ways to reach out to them. Depending on the channels you are going for, for example at craft fairs, you may offer promotion of buy one free one or come up with special packaging during special seasons. While for online, you may reach out by advertising on blogs or social media ads where your target market mostly will be.
So here is a simple guide or checklist for you to start off with your bath and beauty handmade business!