How to Rock Your Ugly Christmas Sweater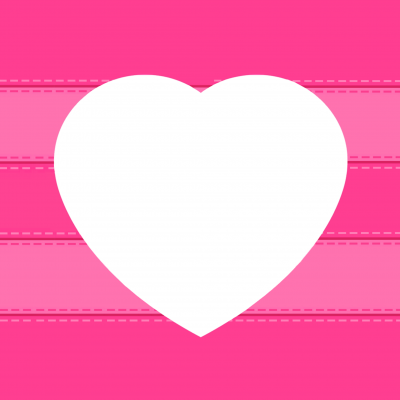 Posted by LuullaAdmin
Wednesday 1 Nov 2017
Mistletoes, christmas lights and candy canes. They're what most of us look forward to every Christmas. And of course, the holiday season would never really be complete without an ugly Christmas sweater. The ugly sweater trend is a yearly tradition of how you refer to the sweaters your grandma would show up in at family Christmas get-togethers (no offence, Grandma!). What started off as a joke is now considered one of the holiday season's most fun tradition. They're the perfect gag gift! If you happen to receive one, it doesn't have to kill your style. Here's how you can rock these un-ugly sweaters and get in the festive spirit. Look ho-ho-hot like never before.
1) Make it edgy 
A style you can easily pull it off and it further proves that you can always pair anything crafted with suede or leather to an edge appeal and look trend-right. No matter how wrong your outfit combination is, the edgy look will defy the odds. Team your reindeer themed Christmas sweater with a suede skirt with trendy lace-up details that will create a one-of-a-kind outfit that will make all your friends jealous. Finish off the look by lacing up a pair of leather boots which are over the ankles. The perfect outfit to be dancing to Jingle Bell Rock!
Long Sleeve Knitted Reindeer Christmas Sweater 
 $30.60 USD
Suede Mini Skirt with Lace-Up Details
$22.99 USD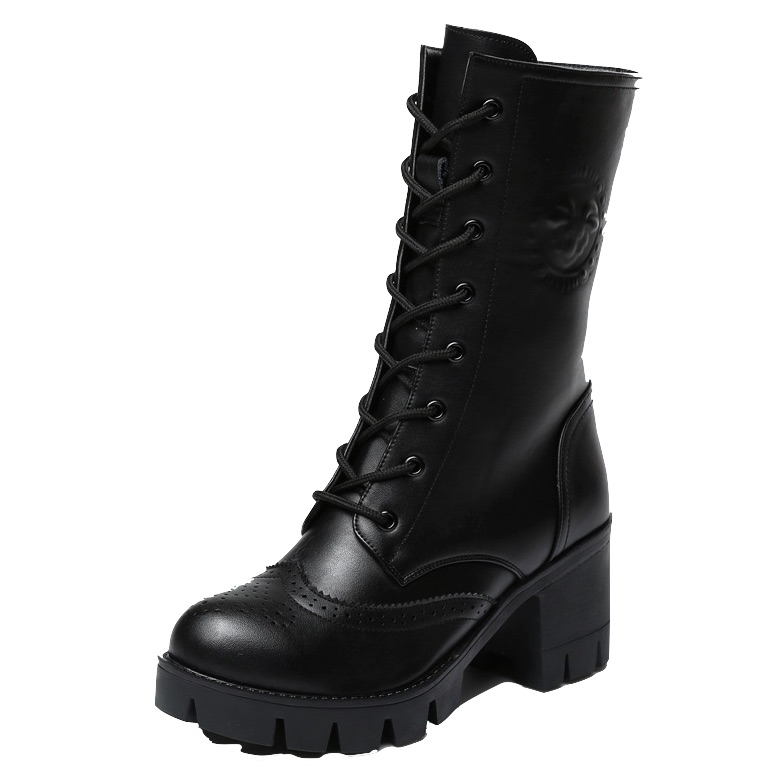 $50.34 USD
2) Christmas overalls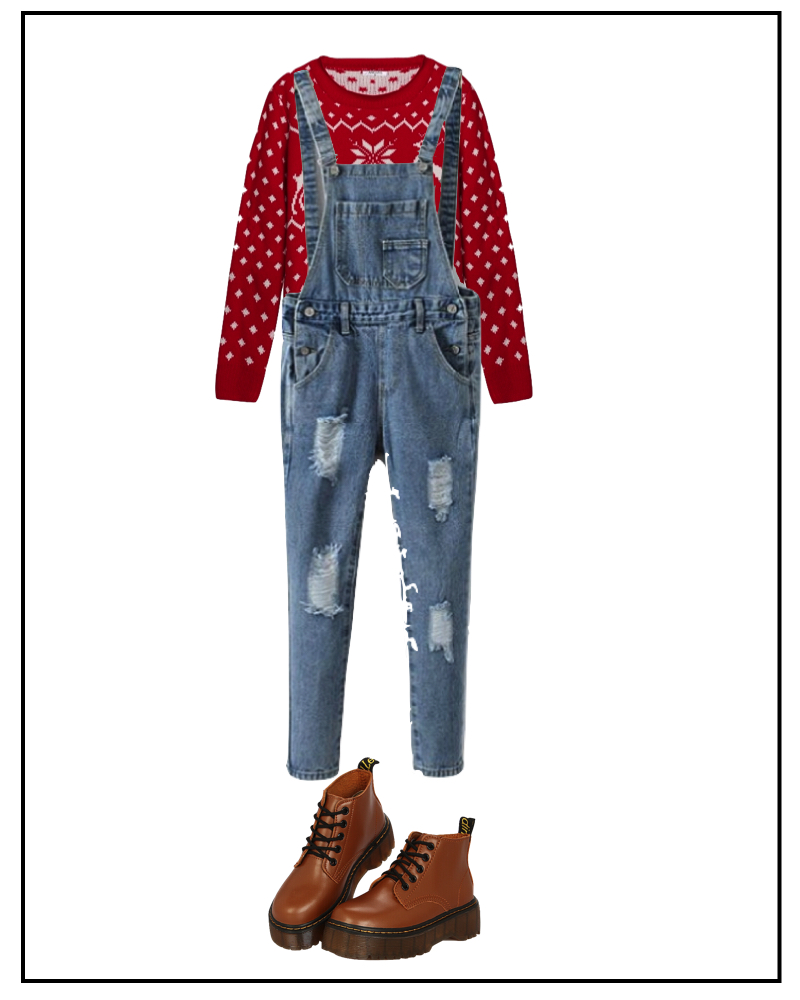 If edgy is not your kind of style, go for a laid-back vibe instead. After all, you're supposed to let loose and have fun. Opt to match your sweater with a pair of denim overalls for a casual look. It's seems weird like a country style vibe but the unexpected combo works. Lace up a pair of combat boots that will match effortlessly.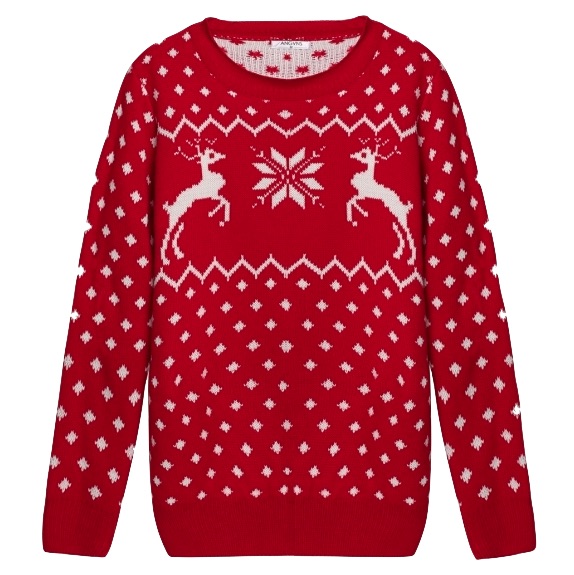 Knitted Long Sleeve Ribbed Christmas Reindeer Sweater - Red / Black
$24.69 USD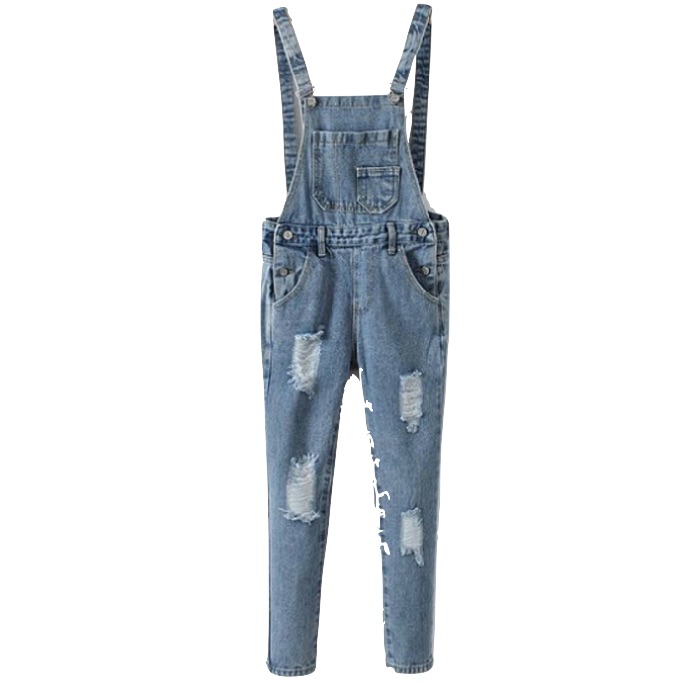 $41.00 USD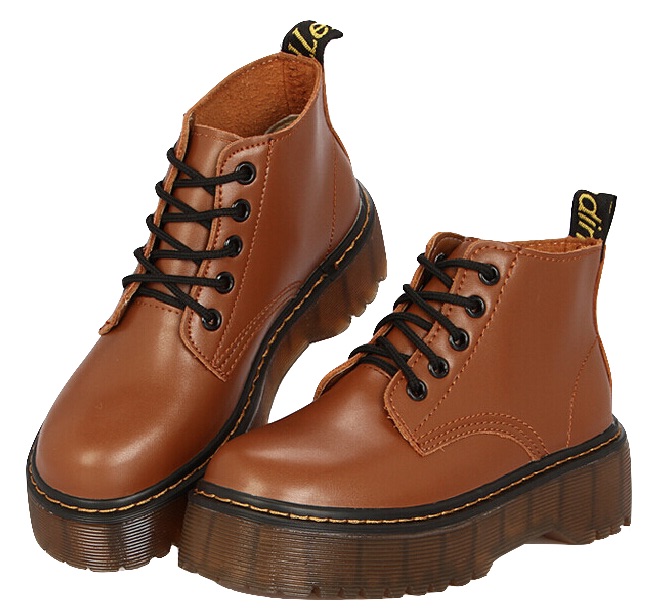 $40.50 USD
3) Christmas skirt vs Christmas sweater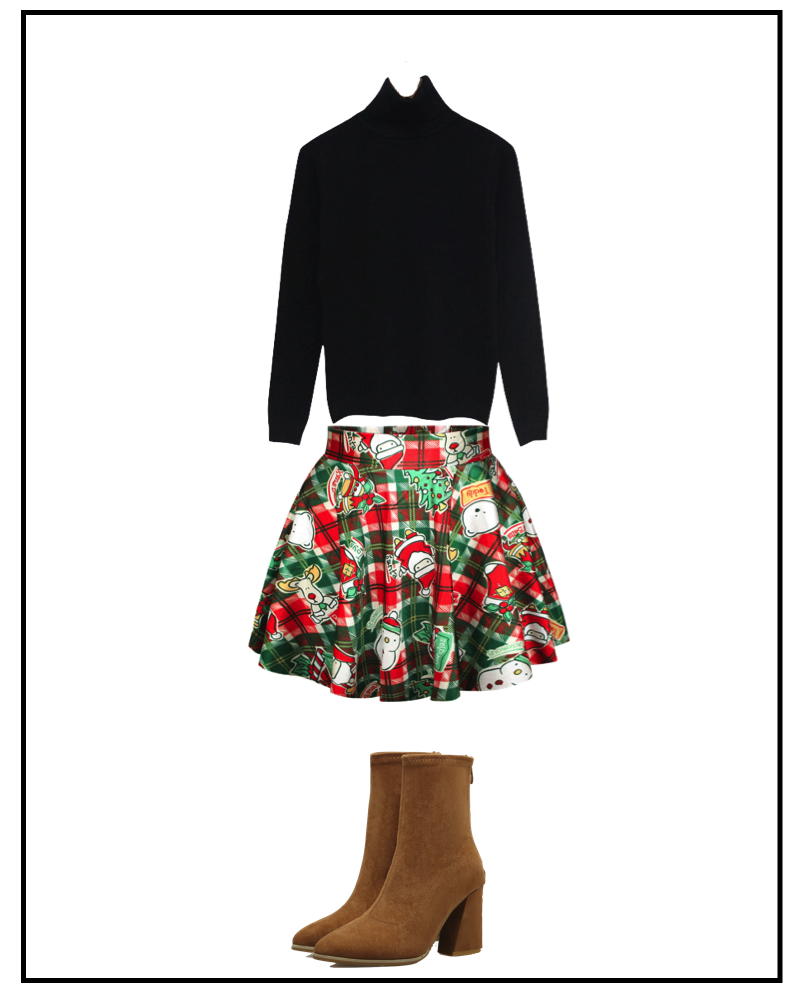 Still not convinced about the sweaters but can't shake off that Christmas mood? An ugly Christmas skirt looks more chic and it just shows a skater skirt can instantly add a feminine flare to anything. Balance out the loud and vibrant tones of the skirt with simple basics so you won't be looking like a Christmas tree. For this outfit, I've put together a Christmas skater skirt with a comfy knitted turtleneck. Add on a classic pair of boots that's always evergreen.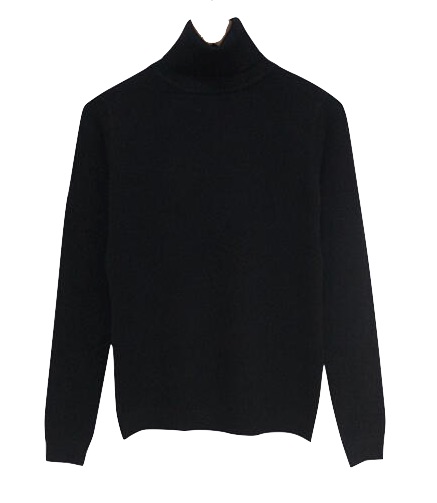 Long Sleeve Knitted Turtleneck Sweater
$18.00 USD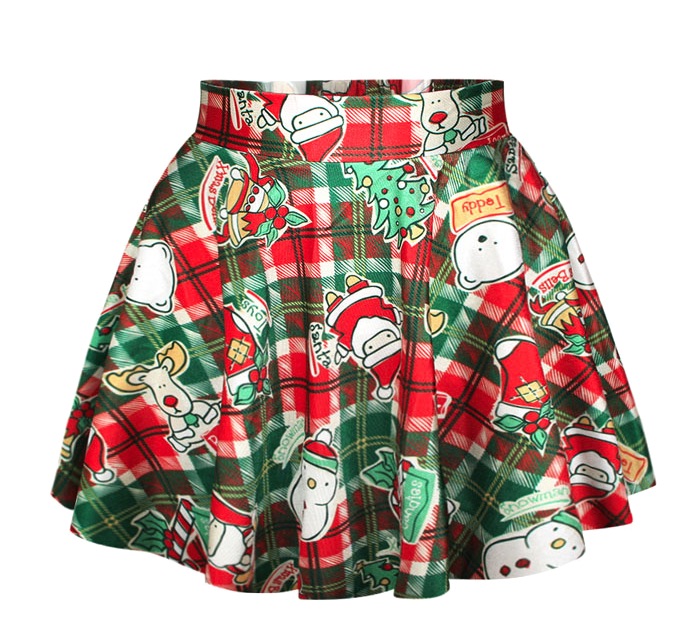 $19.94 USD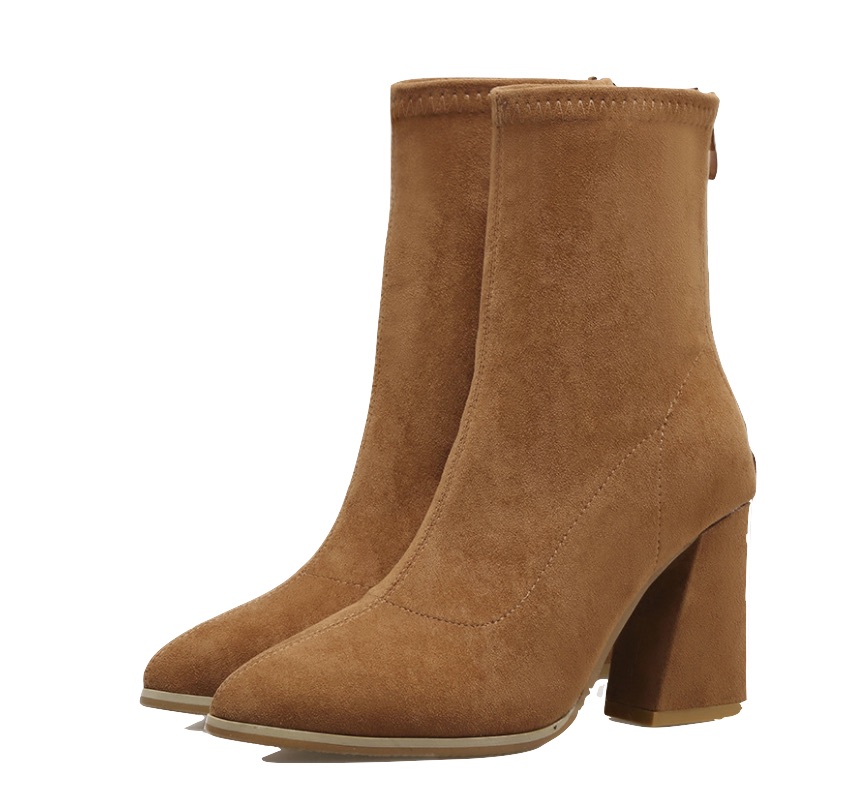 Pointed Toe Suede Chunky Heel Ankle Boots
$41.99 USD
4) Tulle for that ethereal Christmas vibe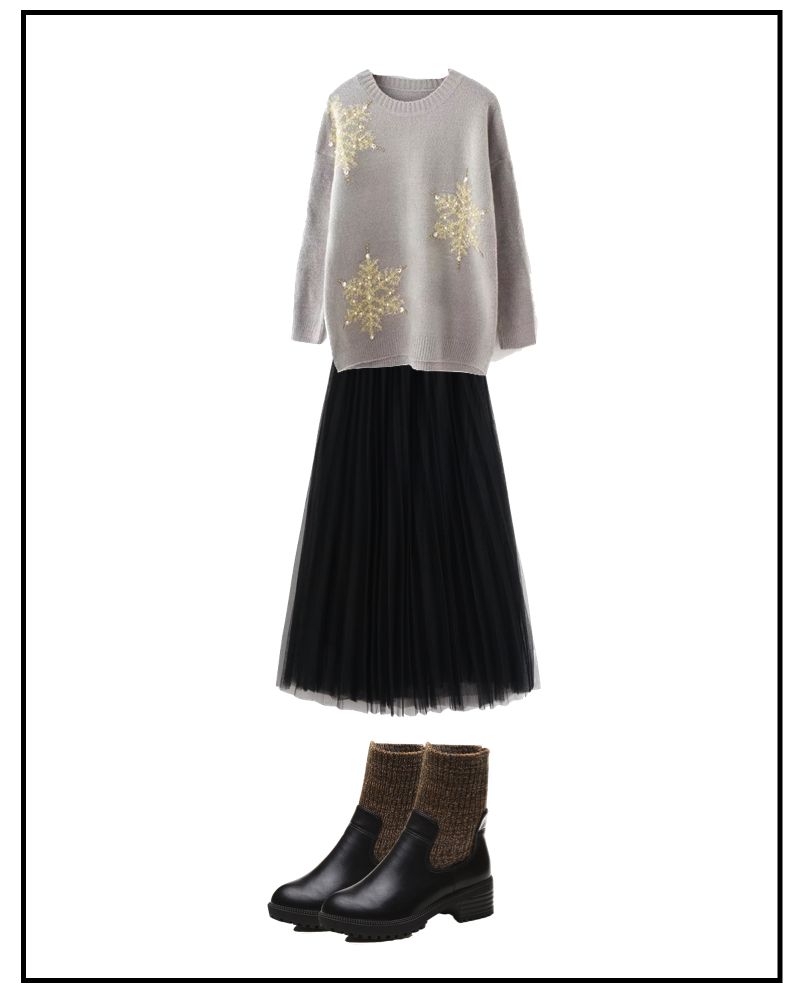 Take a cue from Jessice Alba by pairing the christmas sweater with a tulle skirt. Bring your ethereal maxi out during the winter months.
Source: Glamour
The airy maxi brings a chic winter wonderland to mind. Inspired by the look, opt to pair an oversize gray sweater with a frothy skirt. Yes, I heard you.. baby, it's cold outside. Keep your feet warm with this A-list sock-inspired boots.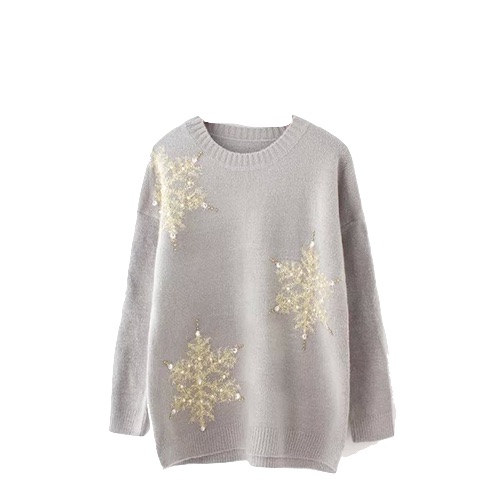 Knitted Christmas Sweater with Beaded Sweater
$35.00 USD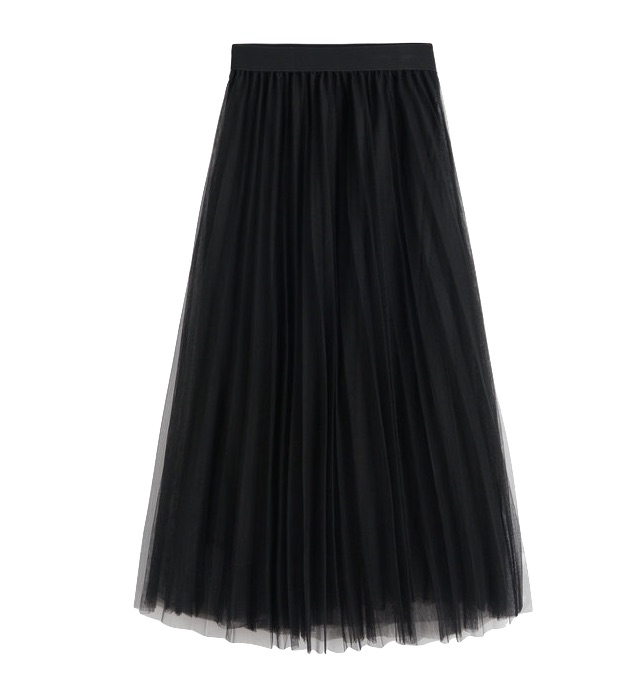 $13.99 USD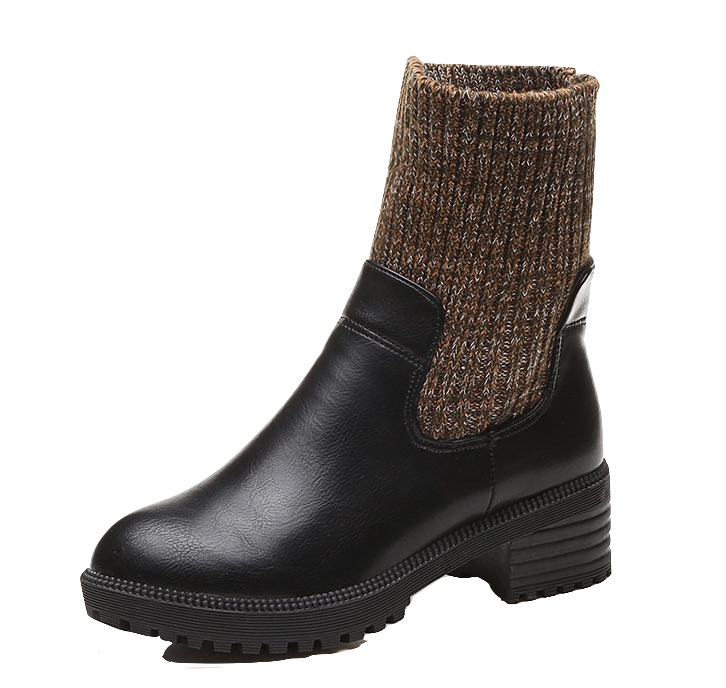 Sock- Inspired PU Leather Boots
$30.39 USD