Store Info

Opened on Nov 27, 2012

From Greece

Fans: 14
STORE OWNER
Hello! Welcome to my shop!
I am Zina and I love anything handmade! Being a mother and having a daily occupation, my program is stressed enough, so creating jewels in my free time is something that really relaxes me. I started creating handmade jewels in the age of 8, when I used wood beads from my grandmother's old curtain!
Since I became a mother, I am trying always to be optimistic and enjoying every single and simple experience with my family and friends, as my shop's name says:
"ΕυΖην (EfZin)" which means "to live well"
Take a look at my unique Bracelets, beautiful earrings, romantic necklaces, simple rings with lava, rattan, felt, jade, moonstone or buttons!
Do not forget to stop by herbal cosmetics' session! A wide range of natural products, which are based on the most famous extra virgin olive oil of Kalamata and extracts from herbs that come from the rich soil of Crete's island …. materials that remind the sea, the sky, the islands, the people of Greece. Enjoy my crafts , my dreams, my work.
I love the challenges, so do not hesitate contact me for a custom order.
You may visit my blog : www.efzin-creations.blogspot.com
Hope you will enjoy visiting EfZin Creations shop !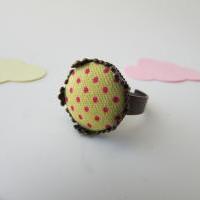 What do you think about
EfZin Creations
? Share it and let us know!