Store Info

Opened on Aug 30, 2012

From United States

Fans: 1
STORE OWNER
About SweetCarolineAgliday
Hi everyone! Welcome to my Shop! I specialize in Handmade Mini Note Cards and Tags that are perfect for all of your gifts, greetings and packaging needs.
Here you will find pretty mini note cards - most of them are made with quality patterned designer paper, some are hand-stamped and some are hand-colored. The most important thing is, they are small! Small is cute and versatile - Great for every occasion. Enjoy!
New items are added often, so please do come back soon! I hope you find something you will like!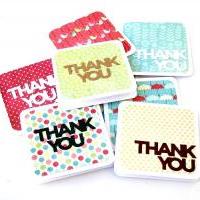 What do you think about
SweetCarolineAgliday
? Share it and let us know!