Store Info

Opened on Oct 31, 2011

From United Kingdom

Fans: 21
STORE OWNER
Hiya everyone... and a big welcome to the original world of Wendy Elf.
I craft beautifully unique and often quirky wooden goodies - many of them personalised. Wood burnt (pyrography) birch ply is the basis of many of my designs, which are then lovingly finished by many mixed media methods. I love to work on individual collaborations, so please get in touch if you have a special project in mind!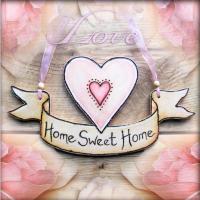 What do you think about
WendyElf
? Share it and let us know!